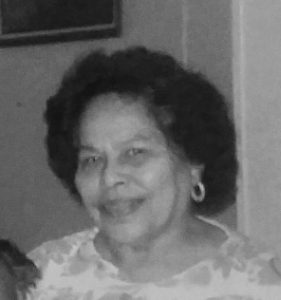 Francisca Tello, 85, of Austin, Texas and formerly of Lockhart, passed away May 30, 2018. Recitation of the rosary was at 7:00 p.m.
Friday, June 1, 2018 at DeLeon Funeral Home. Funeral mass was celebrated at 10:00 a.m. Saturday, June 2, 2018 at St. Mary's Catholic Church. Burial followed in St. Mary's Cemetery.
She is survived by Ruby Cook, daughter, and Ian Cook, grandson. Kennedy Cook, granddaughter, and Ava Palomo, great grandchild, Fabian Tello and Nieves Tello (nephew and niece), as well as a host of many other nieces and nephews and loved ones.
Services under the direction of the DeLeon Funeral Home, 110 Cedar St., Lockhart, Texas 78644.