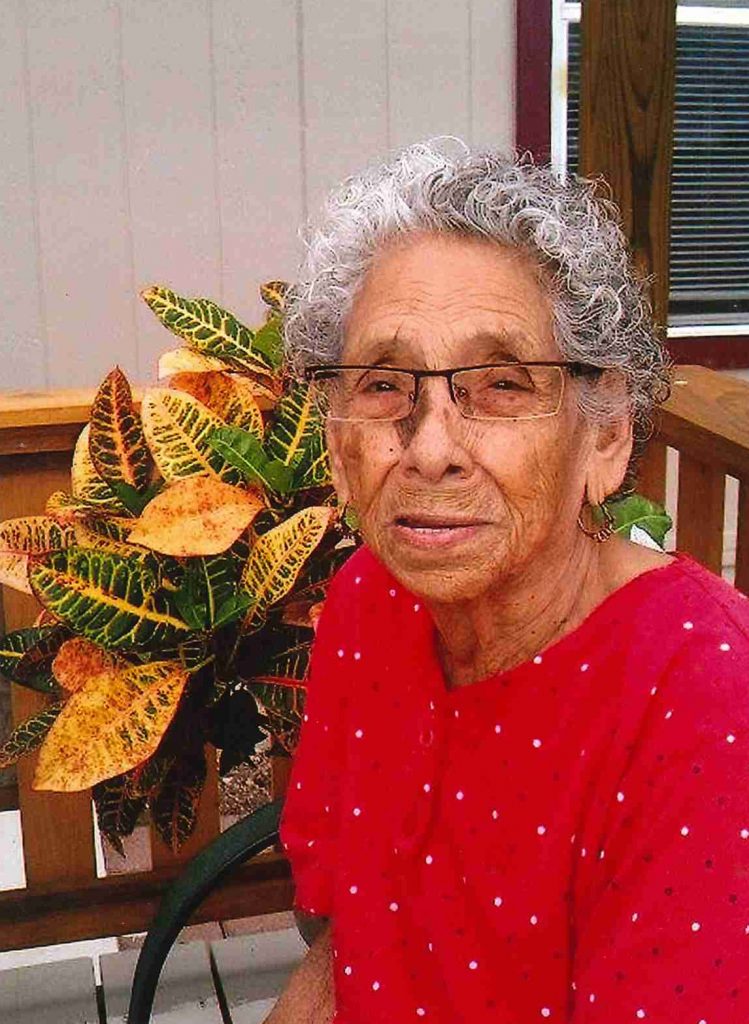 Maria Luera Martinez, 98, beloved wife, mother, sister, grandmother, great grandmother, was called to her eternal resting place on January 23, 2022. She entered this world on June 1, 1923, born to Eufracio Luera and Daria Sierra. She was proceeded and death by her parents, her husband, Francisco Martinez and her two brothers, Pablo Luera and Cleto Luera.
Maria is survived by her nine daughters, Hermina Ebaben, Rosa Martinez (George), Nancy Barron, Maria L. Martinez, Janie Rogers (Danny), Lila Holmes (Charlie), Lupe Maciel, Vera Zapata (Martin), and Rosalee Martinez-Young. She is also survived by her four sons, Domingo Martinez (Mercey), Joe Martinez (Janie), Tomas Martinez (Liz), and Jesse Martinez (Tia), 28 grandchildren, 53 great grandchildren, and 39 great great-grandchildren.
She was a member of St. Mary's Catholic Church, Lockhart, TX. She was a young wife and a young mother and her calling in life was to be a mother. To her children, she was the most wonderful and beautiful mother who did it all with grace, dignity, and integrity. She carried many titles: mother, mom, sister, tia, wela, grandma, and poodle, but the one she carried with pride and joy was 'mommy.'
Recitation of the holy rosary will be at 7:00 pm Friday, January 28, 2022, at McCurdy Funeral Home, Lockhart, TX. Funeral Mass will be celebrated at 10:00 am Saturday, January 29, 2022 at St. Mary's Catholic Church. Burial will follow at St. Mary's Catholic Cemetery, also in Lockhart, TX.