UPDATE: Authorities nab Clear Fork fugitive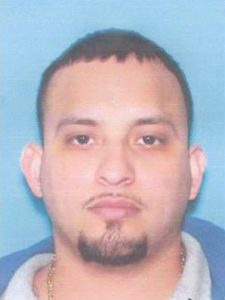 LPR Staff Report
UPDATE: Noah Herrera was arrested late Tuesday night, according to Officer Stephen Parra with the Lockhart Police Department.
No further information about Herrera's arrest was available, said Parra, who added he would supply more information when he received it.
ORIGINAL POST: The Lockhart Police Department is searching for a man wanted on an aggravated assault with a deadly weapon charge in connection with an incident that was reported to police on March 8 at Clear Fork Elementary.
Police said the charge against Noah Herrera carries a $150,000 bond.
Herrera is described as a Hispanic male standing 5-5 and weighing approximately 160 pounds. He was last known to have short black hair and a small patch of facial hair on his chin, said police, who also said Herrera is believed to be residing in the Lockhart/Luling or surrounding areas.
Officials said no details about what led to the charge were available, but confirmed that the charges were related to an initial report that led to a delayed school dismissal on March 8 and an increased police presence at the school during drop-off and dismissal times just before spring break.
In that report, which came in the form of a statement from the Lockhart Independent School District sent to media on March 8, a person was said to be driving on Clear Fork Street in front of the campus with what appeared to be a gun in his car. The sighting was reported during dismissal. Students were pulled inside and not released until Lockhart police, who were called to the scene, confirmed it was safe to do so.
Following the incident, Superintendent Susan Bohn reported that what the district had learned was there was a dispute between the person said to be driving the car and another adult who happened to be a parent of a student at Clear Fork.
The district said in a letter to parents that neither individual would be allowed on the campus going forward.