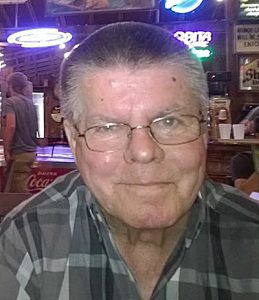 Billy Don Shirley completed his mortal journey in Austin, Texas, in the early morning hours of April 4, 2018, with his wife at his side, as she had been for 31 years.
Born on Dec. 2, 1950, in Lockhart, Texas, Billy Don was the oldest of three children of Billy Petty Shirley and Maurine (Voigt) Shirley. He and his sisters were brought up in a loving, laughter-filled home, with a focus on family, friendship, service and hard work.
He graduated from Lockhart High School in 1969.
In 1977, Billy Don struck out as an entrepreneur, opening Shirley Electric, the company he would run until 1999, when he sold the company to his son to focus on many construction and development projects with Shirley Construction. Through over three decades in business in Lockhart, he developed a reputation for being a smart, kind businessman, who tended to "misplace" bills after performing service calls for families in need. He passed along his work ethic to his children, who often accompanied him to job sites during their childhoods, pulling wire, framing and installing shingles.
For six years, he was a member of the Texas Army National Guard Reserves. He was an active member of the Lockhart Volunteer Fire Department, Lockhart Little League (where he sponsored, umpired and coached), and the Lockhart Chamber of Commerce. He parlayed his love of his community into a stint on the Lockhart City Council, and quietly supported dozens of volunteer and charitable organizations, putting special focus, as his father had before him, on organizations dedicated to helping children.
On April 4, 1987, he married Beth Glawitsch at their home in Lockhart.
Billy Don retired in 2003, after the first of several medical incidents that prompted many of his friends to say, "this cat really DOES have nine lives." Despite his medical issues, Billy Don lived a loving, happy life, full of laughter and fun, until his final hours. His greatest joys were taking his sister visiting, spending time with his grandchildren, playing poker with his "girls," and resting in his easy chair with his buddy, Willie the Poodle Dog, while watching HGTV with his wife.
He was preceded in death by his parents, Billy Petty Shirley and Helen "Maurine" (Voigt) Shirley.
He is survived by his wife of 31 years, Beth Shirley; his daughters: Monica Irwin, Mandy Shirley and wife, Wendy Moseley, and Katherine "Kathi" Bliss; his son, James Bliss and wife, Katy; his grandchildren: Braden Irwin, Austin Shirley, Addison Irwin, Reagan Bliss and Bella Bliss; his sisters, Kathy Long and husband, Wayne, and Nadine Strawn and husband, Fla, along with their children and grandchildren; a large extended family of cousins; and hundreds of friends he loved like family.
The family will host a celebration of Billy Don's life at First United Methodist Church, 313 W. San Antonio St., in Lockhart, at 2 p.m. on Friday, April 13, 2018. Guests are invited to fellowship with the family at Beth and Billy Don's home in Fentress, following the service (in case of inclement weather, an alternate location will be provided).
In lieu of flowers, the family requests donations in Billy Don's memory to the Lockhart Animal Shelter, 547 Old McMahan Rd., Lockhart, Texas, to the Dr. Eugene Clark Library, 217 S. Main St., Lockhart, Texas, or to https://funds.gofundme.com/dashboard?url=offset-expenses-for-beth-amp-bd.
The family would like to thank Rick, Damon and Kurt Dupert for dedicating their time and talents to provide us with a lasting tribute to Billy Don's memory. We also thank the doctors, nurses, paramedics, and endless list of friends who have cared for Billy Don, loved, supported and prayed for our family, through good times and bad, throughout the last 15 years.
Arrangements under the care of Heart of Texas Funeral Services.
To view and sign the guestbook, visit www.post-register.com/obituaries/billy-don-shirley.