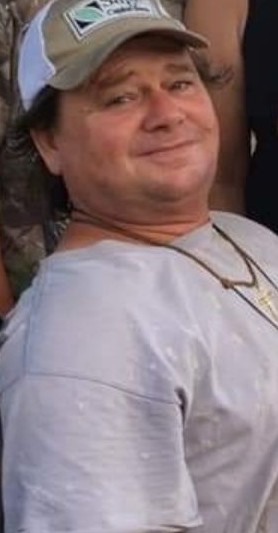 December 3, 1965 – May 9, 2023
Dan William Schulle, 49, of Lockhart, Texas, went to his glory surrounded by his wife and their family on Thursday, May 9, 2023, after a short battle with cancer. Dan was born December 3, 1965, to the late Freddy Schulle Sr. and his mother Roberta Schulle in Luling, Texas.
He was welcomed to his heavenly home by his father Freddy Schulle Sr., grandson Cameron Elijah Schulle, and brother Dean Lewis Schulle.
He is survived by his wife of 41 years, Dalia Schulle; his son Dan William Schulle Jr. and daughter-in-law Nancy; son Allen Schulle; daughter Naomi Schulle and son-in-law Jose; grandchildren Ryan Schulle, Jacob Rodriguez, Lailah Schulle, Evan Schulle, Delilah Schulle, Elena Schulle, and Everly Salazar; brothers Oscar Schulle, Robert Schulle, and Fred Schulle Jr.; sister Cindy Schulle; and numerous nieces and nephews.
Dan worked in the oil fields all his life. He raised two sons and a daughter. He was a caring and loving husband, father, grandfather, and brother. His love was fishing, barbecuing for his family, and raising roosters. He found joy in those simple things in life. He found his peace in the outdoors. He enjoyed his family life with his wife, children and grandchildren. He will be greatly missed.
Arrangements are under the direction of Thomason Funeral Home, 2220 S Colorado St, Lockhart, TX 78644. For more information and to sign the online registry, please visit thomasonfuneralhome.com.