CLAYTON "CLAY" LUIS DUBICKI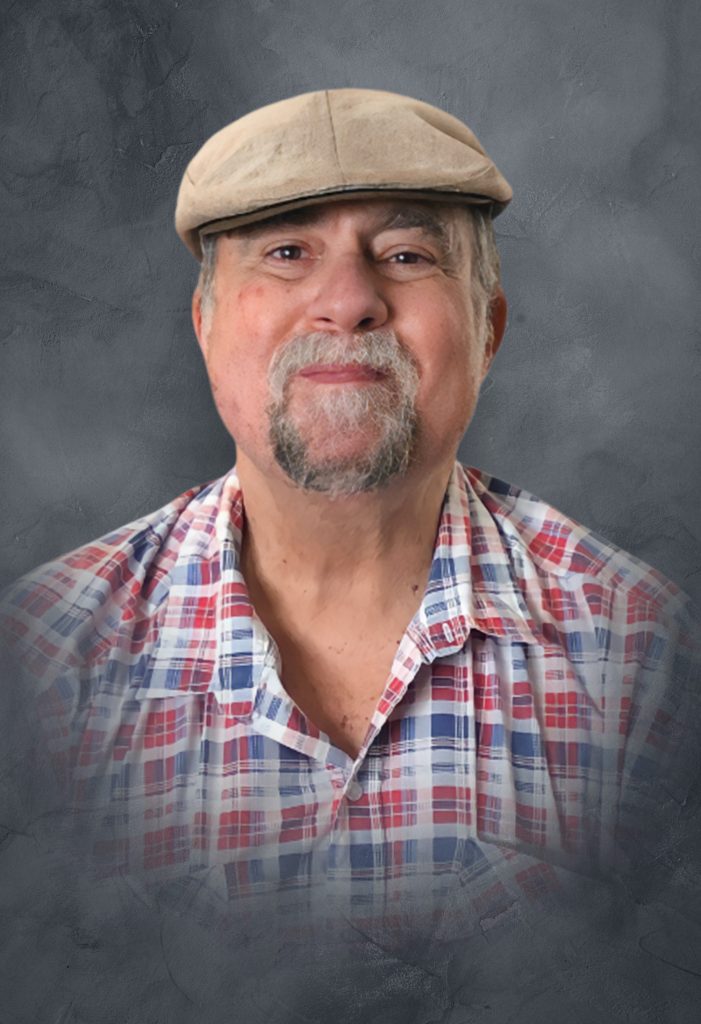 February 25, 1953 – May 11, 2023
Clayton "Clay" Luis Dubicki, beloved brother, uncle, great uncle and great great uncle, passed away in the early morning hours of Thursday, May 11, 2023. Clay was a resident of Chisolm Trail Nursing & Rehab Center for the past seven and half months (thank you for the care provided by the CTNRC and Compassus Hospice teams).
Clay was born In Caracas, Venezuela on February 25, 1953, and was a resident of Lockhart since 2014. He was known as a person who would do anything for the family he loved so much.
Clay went to trade school and came out as a jewelry engraver, watch repair and jeweler. Clay retired as a tombstone engraver; he did the layouts of the rubber stone covers that dictated the order of the sand blasting that would give the gorgeous finished product. Clay personally created the tombstones for his parents–moving and beautiful.
Clay is preceded in death by his mother Estelle Dubicki, father Michael Dubicki, and brother Mark Dubicki.
Clay is survived by his brother Alan Dubicki and sister-in-law Darlene; sister Patti Weaver; sister-in-law Marjorie Dubicki (widow of Mark); five nieces: Alicia Thompson and husband Robert, Leighanna Bauer, Christina Dubicki, Morgan Dubicki and fiancé Nick Rossetti, and Delilah Dubicki; nephew Jake Dubicki; six great nephews: Bret, Robert, James, Brandon, Alex and Scout; two great nieces: Ophelia and Paige: and one great great niece, Kayleigh Rose.
When Clay was able, he loved to spend time with family and friends playing washers, darts, pool and cribbage. Clay was always up for a cigar on the back porch. Clay would captivate us with his stories that would often have us laughing with tears. Clay loved Saturday morning breakfast with family.
A memorial service for Clayton Luis Dubicki will be held at Thomason Funeral Home in Lockhart, at 2 p.m. on Friday, May 19, 2023. Arrangements are under the direction of Thomason Funeral Home, 2220 S Colorado St, Lockhart, TX 78644. For more information and to sign the online registry, please visit thomasonfuneralhome.com.