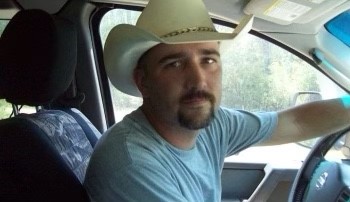 David Cale Seaver, 45, passed away on Monday, July 18, 2022, at his home in Lockhart.
David Seaver was born on April 6, 1977, in Duncanville, TX to Charles Seaver III and Karen Seaver. He married the love of his life, Zammy Seaver and together had three children: Zamantha, Zoe, and David Seaver. Though David was a hard-working man who enjoyed staying busy with different projects, his family always came first. David was a follower of Jesus Christ and encouraged his family to walk with the Lord. It was David's faith in Jesus that he was able to show, teach, and guide his wife and children in difficult times.
David worked hard during his life, from restaurant manager to cattle rancher. He went on however to start his own business as a beekeeper and started a business called, Hobo Honey Bee. When David wasn't busy working, he enjoyed the outdoors, hunting, singing, spending time making his family laugh and smile. David was a husband, father, son, brother, and friend who will be missed by all.
David was preceded in death by his sister, Jodie Seaver and brother, Timothy Seaver.
David is survived by his wife, Zammy Seaver; two daughters, Zamantha and Zoe Seaver; son, David Seaver Jr.; parents, Charles Seaver III and Karen Seaver.
Visitation will be on Tuesday, July 26 from 5:00pm-7:00pm in the chapel of McCurdy Funeral Home. Funeral services will be Wednesday, July 27 at 10:00am in the chapel of McCurdy Funeral Home followed by burial in Lakeland Hills Memorial Park cemetery in Burnet, TX at 3pm.