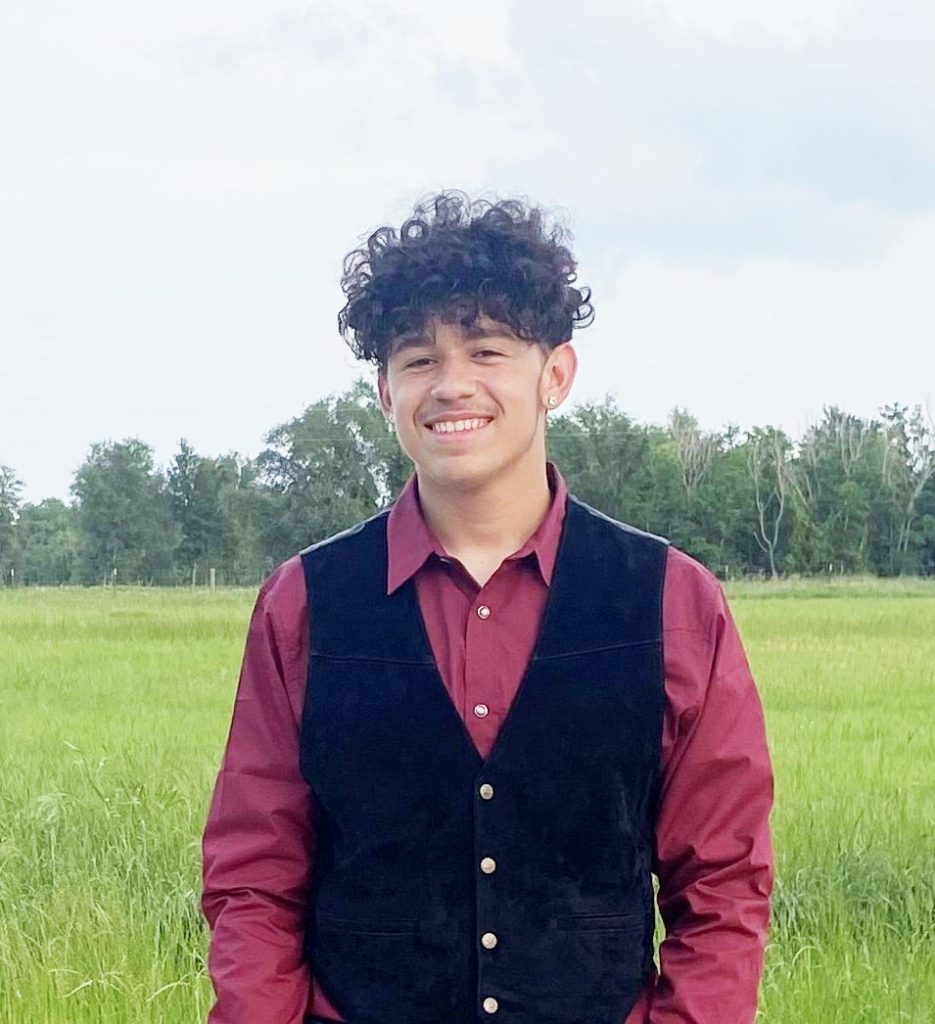 Heaven received a precious gift on July 24, 2023. Dominic "DJ" Cubit Jr. left this earth to walk on the streets of gold at the age of 16.
DJ was born in Corpus Christi, Texas on April 13, 2007, to parents Kristin Nevill and Dominic Cubit Sr.
He was entering his junior year as a student in the Prairie Lea ISD. DJ was very athletic and compete in several sports including football, basketball, track, shot put, discus, and even tried his luck at golf. He enjoyed school and the many activities it offered. He also loved music and was always listening to something, it did not matter the genre, he loved them all.
DJ was incredibly modest despite his many sports accomplishments. He was a true sportsman in both victory and defeat, never letting his success go to his head. DJ was always eager to praise the efforts of his teammates and opponents, regardless of whether his team won or lost. A role model for his peers and aspiring athletes for his graciousness on the field and words of encouragement to opponents, DJ gained the affection and respect of his peers due in large part to his open and friendly personality.
He worked hard to create a welcoming atmosphere where everyone on the team, regardless of who they are or what they can contribute, feels appreciated and welcome. DJ's efforts to create an inclusive and welcoming environment for his teammates helped them bond closely. Dominic "DJ" Cubit was a role model and an inspiration to his peers and the people in his neighborhood.
DJ's extraordinary character, marked by empathy, compassion, humility, leadership, and resolve, made him an inspiration to many, including his contemporaries and those who look up to him. DJ's good influence will leave a long legacy that will continue to inspire others to do the same and make a difference in the world. He was loved and cherished by his beloved family and friends, and his entire school. He will be deeply missed.
He is preceded in death by his aunt, Monica Cubit. DJ is survived by his mother, father and siblings: Darius Cubit, Alianna Cubit, Kelsie Cubit and Aryanna Cubit; his grandparents, Brad Nevill, Kelly and Jesse Zumwalt and Cecelia and Gilbert Cubit. DJ is also survived by his nieces, Layliah Rangel and Aria Gonzales and nephews, Daniel Gonzales II and Noah Gonzales and by numerous other extended family members.
The family will receive friends on August 4, 2023, from 5-8 PM at McCurdy Funeral Home. A funeral will begin at 10 AM on Saturday, August 5th at the Luling Civic Center with a private burial at Atlanta Cemetery. Pallbearers will include Darius Cubit, Brendon Cubit, Caylon Coe, Desmond Cubit, Marcus Garcia, Hunter Zumwalt, Bryant Garcia and Hayden Garcia. The Prairie Lea Football Team will serve as honorary pallbearers. Please visit www.mccurdyfuneralhome.com to sign the guestbook.