Dorothy Jean Silvers Annas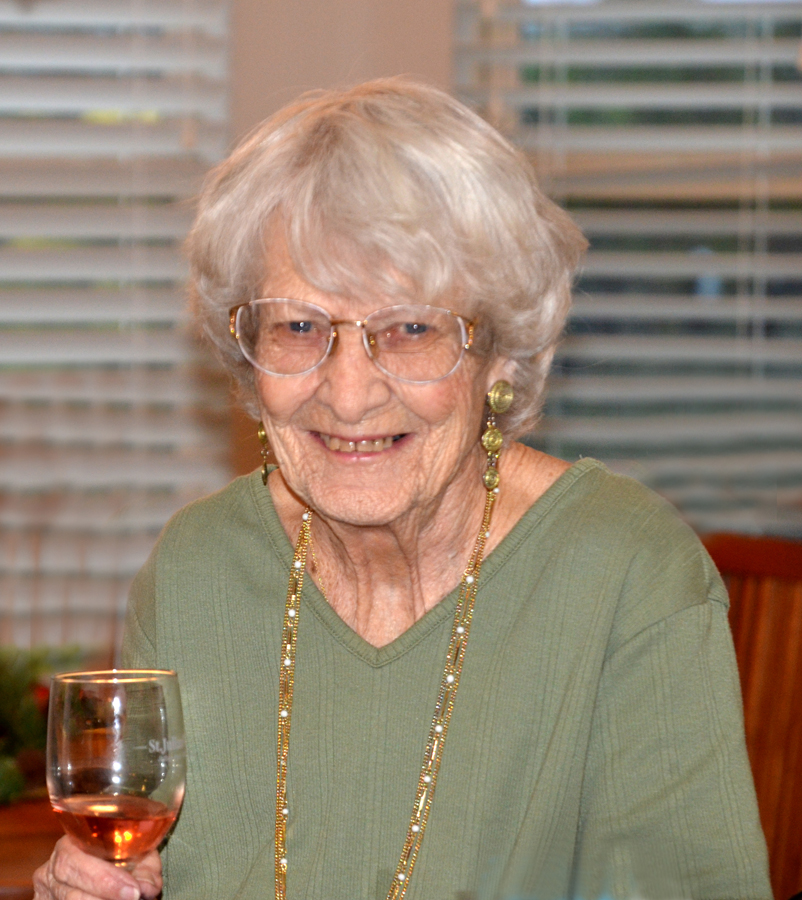 Dorothy Jean Silvers Annas (1923-2023) passed away on May 11, 2023, several days after suffering a major stroke.
Dorothy Jean Silvers was born December 12, 1923, in Rea, Missouri, the elder of two daughters, to Gertrude and Lester Silvers. After graduating from high school and a year of secretarial school, she moved to San Diego in 1943 to be part of the WWII military effort on the Pacific coast. There she met, married and divorced Forrest E. Annas, a sailor on the USS Turkey attached to the U.S. Pacific Fleet. After the war, in 1946, Dorothy and Forrest re-married and re-joined the Navy.
Dorothy spent the next 20 years traveling around the world for the U.S. Navy and Air Forces—the family was stationed in Yokosuka, Japan, Bremerhaven, Germany, lived for two years in Yalova, a village in Turkey on the coast of the Sea of Mamara, and then back to Japan in Yokohama and Misawa. Several interspersed tours of duty in the U.S.A., in Imperial Beach, San Francisco and Monterey California, in Washington DC. and Virginia–and a final chilly tour on Adak, Alaska, a small island way out on the Aleutian Chain off the north Pacific coast of the U.S.A. Four children gradually joined them. Dorothy packed up and moved clothes and toys and books every couple of years and even homeschooled two of her children while living in the village in Turkey. Dorothy and Forrest retired to Lockhart and then Garfield in the late 1960s to raise organic vegetables and Arabian horses.
Dorothy is predeceased by her first husband, Forrest Annas, her second husband, William Plato, and her daughter Robyn Peralez. She is survived by three of her children, Pamela, Michael and spouse Beverly, Steven and spouse Theresa, by six grandchildren, twelve great grandchildren, and five great-great grandchildren. Physically tiny, her heart was big enough to encompass everyone in her family as well as any friends and strangers who wandered in. We love and honor her and will miss her fiercely.
A graveside service for Dorothy was held at the Haynie Chapel in Garfield on Monday, May 15. A celebration of her life will be held at a later date. Honorary pallbearers were Michael Annas, Steven Annas, John Peralez, Johnny Peralez, Chris Annas-Lee, and Ray Sanders.
In lieu of flowers, donations may be made to Tunnel To Towers or Caldwell County Christian Ministries Food Pantry.
We want to thank the doctors, nurses and staff of Dell Seton Medical Center at the University of Texas and Austin Hospice for their excellent and compassionate care of Dorothy during her last days.