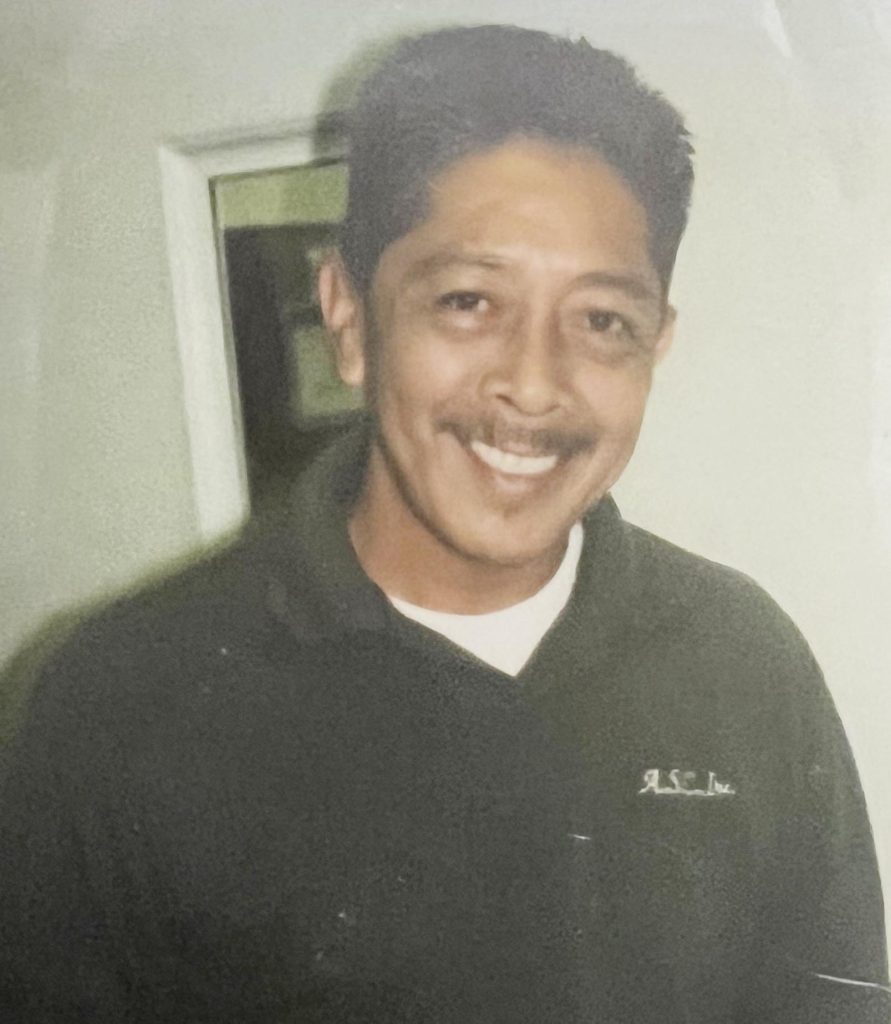 Felipe T. Alvarez, Sr., 64, a cherished Son, Husband, Father, Brother, Grandfather, and Great-grandfather, was called to his eternal resting place on July 30, 2023. He was born on April 13, 1959, in Lockhart, Texas, to the late Seledonio Alvarez, Sr. and Amelia Torres Alvarez.
Felipe lived a life filled with love, laughter, and a deep connection to family. He leaves behind a legacy of warmth and affection that will forever be etched in the hearts of those who knew him.
A dedicated family man, Felipe was a loving husband to Maria Ramos and a devoted father to his children: Felipe Alvarez, Jr., Matthew Alvarez, and Bridgett Alvarez. His caring nature extended beyond his children, as he took pride in being a loving brother to Albert Alvarez, Carmen Torres, Joe Alvarez, Seledonio Alvarez, Jr., John Alvarez, Pedro Alvarez, Nan Lerma, Mary Alvarez, and Michael Alvarez.
Felipe's joy multiplied with the arrival of his beloved grandchildren and great-grandchildren. He found immense happiness in their presence and was known to dote on them endlessly. He adored his grandchildren, Angelina Alvarez and Aria Orona, and great-grandchildren, Hunter Alvarez, and Augustin Jurado, whose lives were enriched by the love and care he gave them.
Felipe was a man of many passions and interests. He found peace and tranquility on fishing trips, where he could connect with nature and revel in the beauty of the outdoors. As an avid outdoorsman, he treasured the serenity of the wilderness and its ability to soothe his soul.
Being a true Texan at heart, Felipe was a die-hard fan of the Dallas Cowboys. He eagerly cheered on his team during every game, relishing the victories and remaining steadfast during challenging times.
An enthusiast of University of Texas athletics, Felipe's spirit soared when supporting his favorite college team. He reveled in the camaraderie of fellow fans and celebrated the triumphs of the Longhorns.
But above all, it was his family that brought the most joy to Felipe's life. He found joy in their company, and his heart swelled with pride whenever he spoke of their achievements and milestones. His role as a father, grandfather, and great-grandfather brought him immense fulfillment, and he embraced each moment with them as precious and irreplaceable.
Family and friends are invited to pay their respects during the visitation at DeLeon Funeral Home on Sunday, August 6, 2023, from 5:00 p.m. to 9:00 p.m. A recitation of the holy rosary will be held at 7:00 p.m. to honor Felipe's faith and seek solace in prayer.
A funeral mass to celebrate Felipe life will be held at 10:00 a.m. on Monday, August 7, 2023, at St. Mary's Catholic Church, with Father Ed Karasek officiating. This sacred occasion will bring together loved ones to remember and honor a remarkable man who touched so many lives with his love and kindness.
As we bid farewell to Felipe, we are grateful for the love and happiness he shared with everyone around him. His memory will forever remain in our hearts, and his love will continue to inspire us.
Services under the direction of Samuel J. DeLeon and Son / DeLeon Funeral Home