Gertrude Marie Urbanski Pierdolla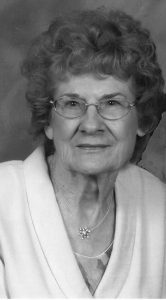 Gertrude Marie Urbanski Pierdolla of San Antonio, went to be with the Lord on Tuesday, December 26, 2017, at the age of 94 years. She was born on October 20, 1923, in Lockhart, Texas, to Steve and Mary Urbanski. She grew up in Lockhart and graduated from Lytton Springs High School in 1942. Gertrude married Daniel Edward Pierdolla in San Antonio on January 26, 1952 and they were happily married for 63 years. The couple settled in San Antonio and became members of St. Gregory the Great Catholic Church. Gertrude had an early career at a local finance company and continued until 1955. She later helped support her family by starting an in-home child care service in 1966 and continued until the age of 80 years young! Gertrude was preceded in death by her husband, Daniel Edward; her brother, Leonard Urbanski; brother-in-law, Allen Stanley; and nephew, Steve Stanley. Gertrude is survived by her son, Lawrence Pierdolla and his wife, Cynthia of San Antonio; daughter, Karen Pierdolla of San Antonio; daughter, Donna Sohn and her husband, Michael of New Braunfels; her sister, Isabel Stanley; grandchildren: Amanda and Melissa Pierdolla, Garrett and Cullen Sohn; sister-in-law, Joyce Urbanski; nephews, Gary Stanley and Daryl Urbanski; niece, Tammy Golla. Rosary and Mass was held Tuesday, January 2, 2018, 10:00 A.M., St. Gregory The Great Catholic Church, 700 Dewhurst Road. Interment followed in Holy Cross Cemetery. Memorial contributions may be made to the Alzheimer's Association at act.alz.org/donate.
To view and sign the guestbook, visit www.post-register.com/obituaries/gertrude-pierdolla.