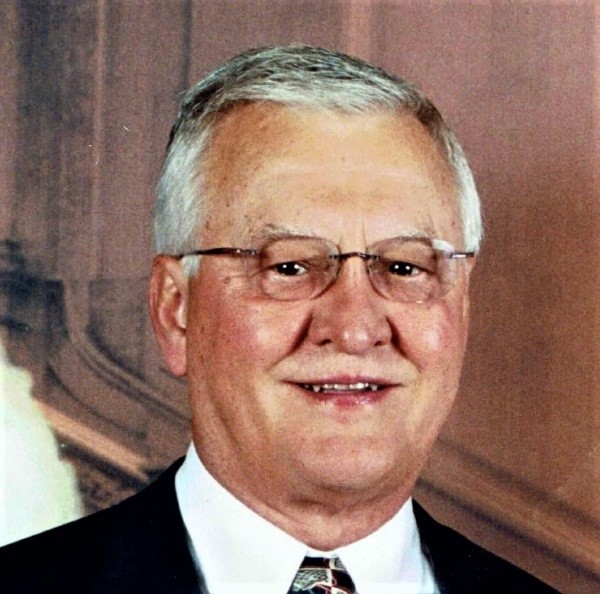 August 18, 1938 – November 4, 2022
On November 4, 2022, heaven received an amazing man. Glenn Lee Nolte, 84, of Austin, Texas, left this earth for an even greater calling — to be with his Lord.
Glenn was born in Uhland, Texas, on August 18, 1938, to Norma and Otto Nolte. He was baby brother to Doris Gregory and Norma Jean Black. Glenn grew up on a farm but later moved to Lockhart. He graduated from Lockhart High School, lettering in football, basketball and baseball.
After high school, Glenn attended the University of Texas at Austin, beginning his lifelong love of the Texas Longhorns. He graduated from UT with a Bachelor of Science in Pharmacy. Glenn truly enjoyed being a pharmacist. He eventually found his professional home at Eli Lilly for 27 years. After multiple leadership positions, Glenn ended his career leading many life-saving drug research trials for conditions ranging from diabetes to cancer.
While attending UT, Glenn met his future wife and soulmate, Dee Dee Neely, at the wedding of her sister Carole and Glenn's good friend Jimmy Harrington. After graduation, Glenn and Dee Dee married and began their 61 years together. They lived in many places in Texas, Indiana and Oklahoma, before landing in their favorite city, Austin. Glenn and Dee Dee enjoyed their years together traveling, gardening, spoiling their pets and wild animals of all kinds, fishing in Port Aransas, traveling to the mountains of Colorado and New Mexico, eating at Matt's El Rancho® and attending any UT sporting event. Glenn lived a great life, and Dee Dee was by his side, holding his hand, through the very last moment of his journey.
Being the younger brother of two strong sisters, Glenn knew exactly how to raise his three daughters. Robin, Candace (Candy) and Kristen (Kiki) will miss their father but carry on all that he taught them: how to love the world, how to believe in yourself and to never, ever give up. He also taught them the love of sports of all kinds. They spent many days together shooting hoops, catching balls or casting lines. Glenn adored his grandchildren and great grandchildren. Lindsay, Austin, Jackson, Maddie, Sloane and Quinn were blessed with a "Papa" who would drop anything for a dance recital, baseball / football / soccer / lacrosse game, FaceTime or grandparents' day at school.
Glenn was a member of the First Baptist Church of Austin. He served God and his community in many capacities, including Mobile Loaves and Fishes and feeding the homeless. He was also involved in Boys Ranch, volunteered at Habitat for Humanity and engaged in many other charitable organizations.
He was preceded in death by his parents; his sister, Doris Gregory; his brothers-in-law, Edgar Black, Fred Gregory and Jimmy Harrington; and his nephews, Neel Harrington and Randy Lindsey.
Glenn will carry on in the lives of his loved ones. He is survived by his wife, Dee Dee Neely Nolte; sister Norma Jean Black; daughters Robin (Keith) McDonald, Candace Nolte and Kristen Nolte (Jill McCuller); granddaughters Lindsay (Ross) Batko and Maddie Chick; grandsons Austin McDonald and Jackson Chick; great-granddaughters Sloane and Quinn Batko; sisters-in-law Carole Harrington and Barbara Edens Smith; nieces Heather Harrington Johnson and Ann Edens Carter; nephews Stanley Lindsey, Mark Gregory, Kent Black, Terry Black, Hall Harrington and John Edens; and many other family members and friends.
We know Glenn is now with the Lord and at peace. He is probably fishing somewhere beyond the pearly gates with his friend Jimmy and favorite dog, Ginger, by his side. Or he's watching his beloved Longhorns with the "Eyes of Texas" on his lips.
Rest in peace amazing husband, father, grandfather, brother, uncle, cousin and friend. We will miss you, but your imprint will remain for generations.
Services for Glenn will be on Monday, November 14, 2022, 11:00 am, at the Harrell Funeral Home in Austin, Texas at 4435 Frontier Trail, Austin, TX 78745. Visitation will be available prior to the service from 10:00 – 11:00 am. Glenn will be laid to rest on Tuesday, November 15, 2022, 1:00 pm, at Restland Cemetery in Dallas, Texas at 13005 Greenville Ave, Dallas, TX 75243.
In memory of Glenn, please consider a donation to Mobile Loaves and Fishes (https://www.mlf.org) or First Baptist Church of Austin (First Austin) (https://www.fbcaustin.org).