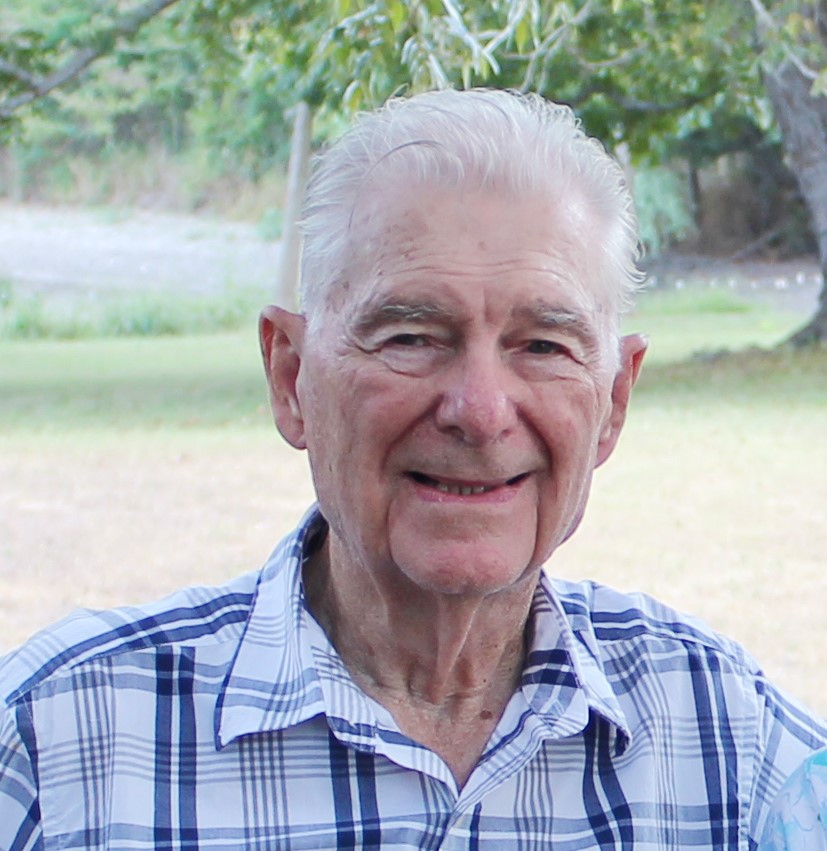 Hugo Albert Hemme, beloved husband, father, grandfather, and great-grandfather passed away on July 9, 2022, in Shelby, NC, at the age of 97. Hugo was born September 6, 1924, into a German farming family in Lockhart. When he began school, he and his two older brothers rode to school on the back of a paint horse, with Hugo in the rear. He could not speak English when he started first grade, so he had to learn quickly. More brothers were born into the family, and they all worked hard to pay off the mortgage on the farm. Hugo learned to farm at a young age, plowing with a mule. Of all the chores he did, picking cotton was the one he liked the least. As the boys grew up and left home, their father stopped farming and began a career in painting.
Hugo met Lenora Smith at a hayride. They married in 1944, but he was soon drafted into the Army during World War II. After basic training, he was shipped to Japan. Upon returning home, Hugo joined the family painting and contracting business. Countless homes and many of the historic buildings in the Lockhart area were maintained by the Hemme painting business.
After the birth of Jerry, their first child, Hugo and Lenora purchased a portion of the Hemme family farm that Hugo had loved as a child. He and Lenora dug a well by hand and began building a small frame home near an ancient oak tree. Through the years, the house grew as their family grew. Three more children were born into the family, Judy, Janice and Jonathan.
Hugo was an active member in the Lockhart Church of Christ, serving in various capacities as a deacon, elder, and teacher. He also taught at the Greenhill Church of Christ for many years. He and Lenora participated in World Bible School, teaching hundreds by correspondence course.
Hugo retired in his 80s after a long and proud career and spent time in his home that he built with his wife. Many happy hours were spent in his porch swing, watching the wildlife, and reading his Bible. In 2021, as their health declined, Hugo and Lenora moved to North Carolina to be near their daughters.
Hugo was predeceased by his parents, Hugo and Lydia (Barsch); sister, Maryella; brothers, Henry, Edwin, Robert, Weldon and Leon; two grandsons, Trey and Drew Simpson; and sons-in-law, Mike Perry and Tim Reilly.
Surviving him is his wife of 77 years, Lenora (Smith); sons, Jerry and Jonathan Hemme; daughters, Judy Perry and Janice Reilly; grandchildren, Scott Simpson and wife, Alison, Dianna Peterson, Chris Perry and J.T. Perry; great-grandchildren, Nate and Kurt Simpson, and Cameron and Hannah Peterson; numerous nieces and nephews, and many beloved fellow church members.
Visitation will be held July 19, 6 to 8 PM at McCurdy Funeral Home. Funeral services will begin at 10 AM on July 20 also at McCurdy Funeral Home.