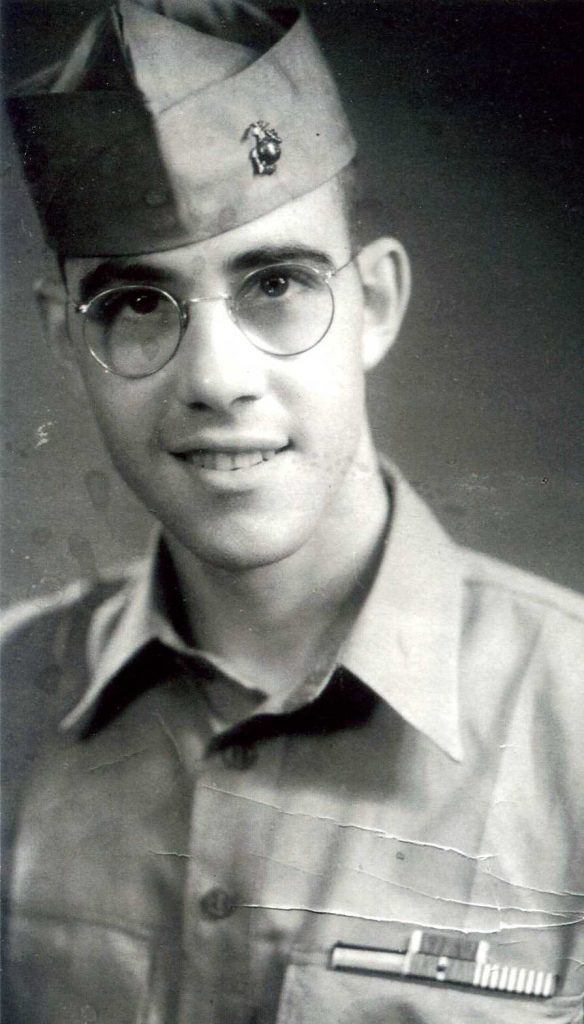 June 28, 1933 – July 9, 2022
Jimmy was born June 28, 1933 to Charlie and Virginia Powell in Lockhart, Texas. He grew up in Lockhart and Wichita Falls, Texas. He joined the United States Marines in 1951 at the age of 18 and fought in the Korean War. He was awarded a National Defense Service Medal and a Purple Heart with a Gold Star for his service. After serving, he met and married the love of his life, Louise Grabarkewitz on November 15, 1954. Exactly on year later, they welcomed their daughter, Ginger.
Jimmy retired from the Texas Department of Transportation after a career of over 25 years. After retirement, he went to work for Durham Transportation as a school bus driver and enjoyed every minute of it. He enjoyed taking many spontaneous trips to Branson, Missouri and he loved to mow the yard.
He is preceded in death by his parents, Charlie and Virginia, two brothers, George and Buck, two sisters, Annie and Coleta, and his wife, Louise.
He is survived by his daughter, Ginger Franks (Jimmy), grandson Matt Franks (Claudia), granddaughter Jamie Burklund (Alan) and several great grandchildren, nieces and nephews.
Arrangements will be handled by Thomason Funeral Home in Lockhart, Texas with visitation on Friday, July 15th from 5 – 7 pm and funeral service will be Saturday, July 16th at 10 am. Burial will immediately follow at Jeffrey Cemetery in McMahan, Texas.