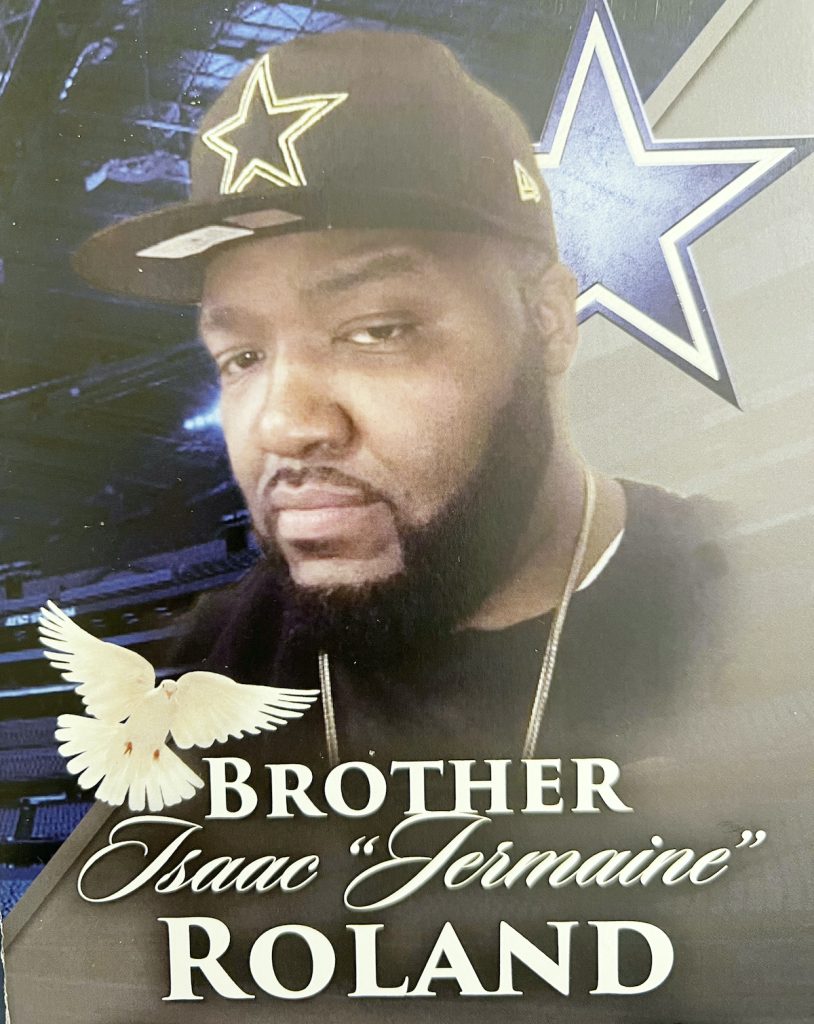 There are three steps to Heaven: (1) out of self; (2) into Christ; (3) into Glory. Isaac (Jermaine) Roland took these first two steps early in his life. He has now taken the third step, where there is no more weeping, no pain, no sorrow, no disappointment. What rejoicing there must have been in Heaven on Friday, January 27, 2023, when Isaac (Jermaine) Roland made his transition from his earthly home to eternal rest.
Isaac (Jermaine) Roland was born on February 3, 1978 in Anchorage, Alaska, to proud parents Sandra and James E. Roland at the early age of six, he moved to West Monroe, Louisiana. Jermaine attended school in the Oachita Parish School System, and he was a proud graduate of West Monroe High School (1997). After graduation, he attended Grambling State University. Later, he returned to Anchorage, Alaska, and he worked for Tuggle's Transport for 16 years and retired from UPS.
Jermaine accepted Christ at Olive Branch Baptist Church at the age of nine years old under the leadership of Reverend Alfred Mack. He was active in Sunday school, BTU, youth choir and he was drummer. He also served as a youth choir member at St. Paul Baptist Church under Reverend L. B. Oliver Sr. during his teenage years. Upon his return to Anchorage, Alaska, he united and fellowship with various churches as follows: New Hope Baptist Church, Shiloh Baptist Church, and COTR Church, where he served as minister, trustee, and drummer. His final church home was Disciple Christian Center (DC3) under the leadership of Reverend Marcus King in DeSoto, Texas, where he was a youth leader for young adults and drummer.
Jermaine was preceded in death by grandparents, Verdell and Johnny Goldsmith; aunt, Jacquelyn (Chimone) Russell; and uncle, Lujack Russell.
He leaves to cherish his memory: four children, Jazmyn, Londynn, Kingstynn, and Jordzynn Roland; parents, Sandra and Charles Boyd, and James E. Roland and Donald Ray Johnson; siblings, James E. Roland II, April Roland, Marlon Ward, Donald Ray Johnson II, and Erica Johnson; a host of aunts, uncles, cousins, and many friends