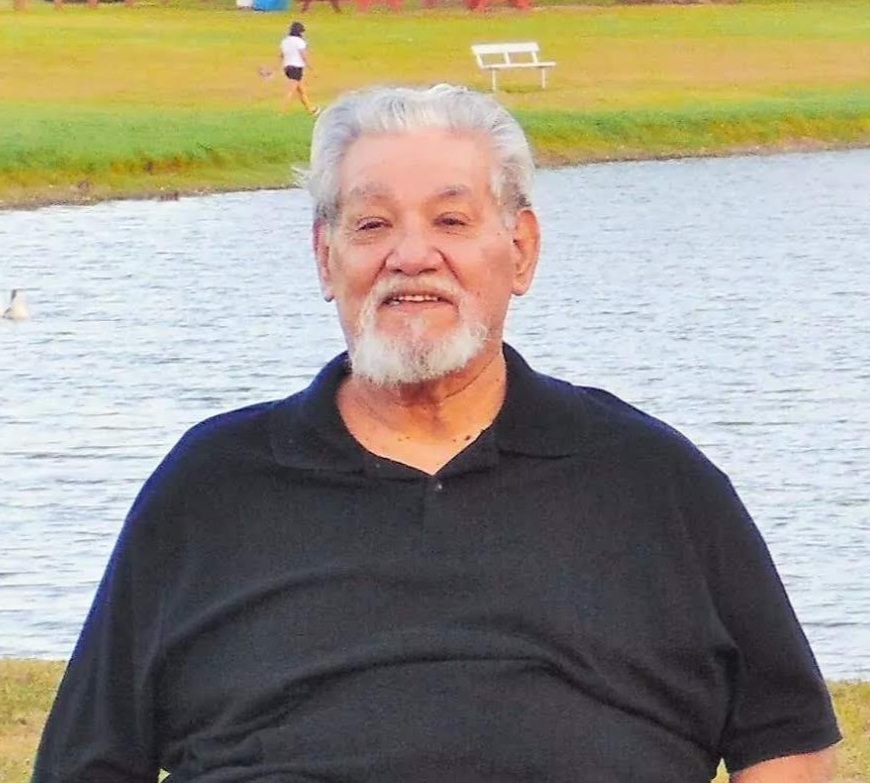 Jesse H. Perez, 77, beloved Brother, Father, uncle, Grandfather, and Great-grandfather, was called to his eternal resting place on April 26, 2022. He entered this world on May 29, 1944 in Lockhart, Texas, born to Gregorio and Ives Perez.
Jesse, a lifelong resident of Lockhart, was a mechanic by trade and served as the manager of the Gulf Gas Station in his younger years. He will be remembered for his strength, loyalty, and stoicism.
He is preceded in death by his parents; Wife, Guadalupe Perez and daughter Rachael Marie Perez, brothers Greg and Paul Perez.
He is survived by brother Robert Perez (Rosa); sisters Eva Mendez (Raymond) and Irene Pineda.
Sons Jesse Perez, Jr., Michael Perez, Sr. David Lucio, Sr. (Marylou), Pete Lucio, Jr., Andrew Perez (Mary), daughters Anna Serna, Cecelia Casillas (Michael), 23 Grandchildren, 25 Great-grandchildren and numerous nieces and nephews.
Honored to serve as pallbearers are John Perez, Michael Perez Jr., David Lucio Jr., Joe Louis Lucio, Jacob Plante, Jeremiah Serna, and Aaren Casillas.
Recitation of the Holy Rosary will be at 7:00 p.m. Friday, April 29, 2022 at St. Mary's Catholic Church. Funeral mass will be celebrated at 10:00 a.m. Saturday, April 30, 2022, also at St. Mary's Catholic Church. Burial will follow in St. Mary's Cemetery.