Jesus Celestino Gonzales (Cele Man)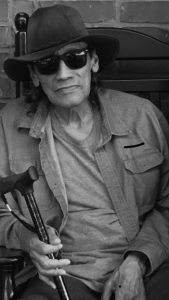 Jesus Gonzales, of Lockhart, passed away on August 4, 2018, after a battle with cancer. He was born on February 26, 1944 in Lockhart to Celestino and Louisa Gonzales.
He served in the US Army during the Vietnam War and later worked as a carpenter.
Mr. Gonzales was preceded in death by his parents; his wife, Celsa Rodriguez; and a son, Lorenzo Cano.
He is survived by his daughter, Connie (Lee) Mendoza; sons, Joe Gonzales, Jesse (Margie) Gonzales, Carlos (MaryJane) Gonzales, Chris Gonzales, Julian Cano Jr. and Gaylon Ortiz; and 16 grandchildren.
Services will be held Saturday, August 18 at St. Mary's Catholic Church with a Rosary at 9 a.m., mass at 10 a.m. and burial at Navarro Cemetery. A reception will follow at St. Mary's Catholic Church Hall.
To view and sign the guestbook, visit www.post-register.com/obituaries/Jesus-Celestino-Gonzales.