Josefina Martinez De Romero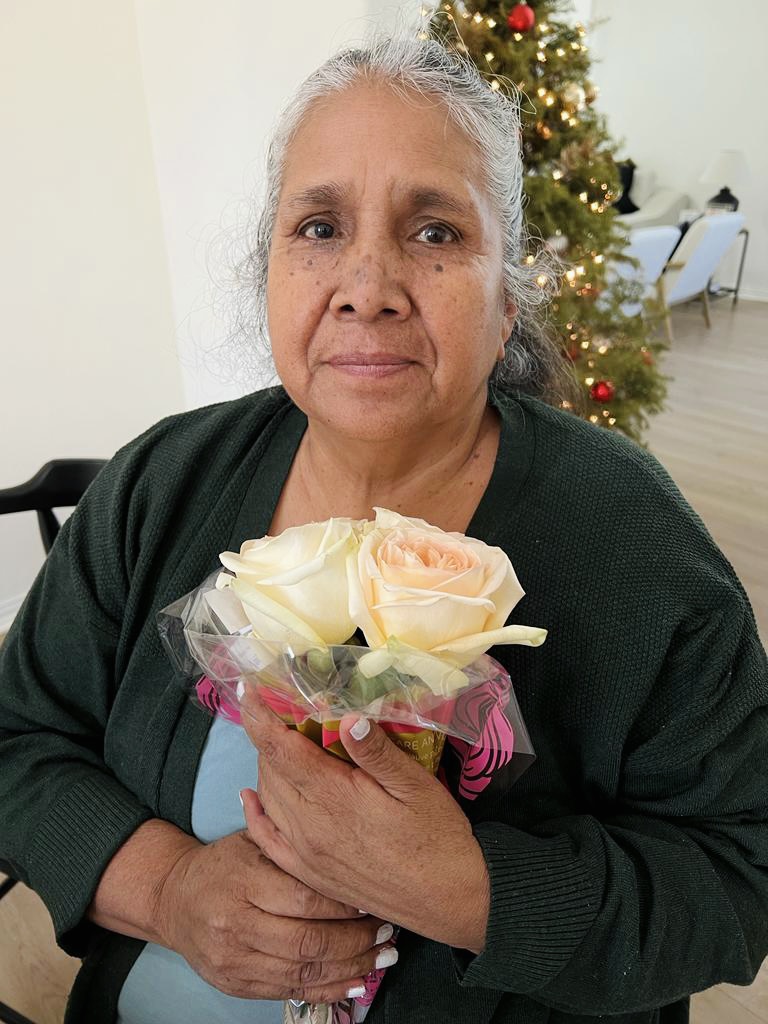 Sra. Josefina Martinez De Romero, de 62 años, amada Esposa, Madre, Bisabuela y Hermana, fue llamada a su eterno descanso el 25 de enero de 2023. Entró a este mundo el 12 de marzo de 1960 en Celaya, Guanajuato, México, nacida de Reyes y Juana Martínez.
Le sobreviven su esposo José Raymundo Romero; hijo José Romero; hija Lorena Romero y esposo Ranferi Olivo; hija Noemí Romero y esposo Juan Martínez; bisnieta Chelsea Olivo-Romero; hermano Inocencio Martínez-Flores; hermano Salvador Martínez-Flores; hermano Juan Martínez-Flores.
La familia recibirá a los amigos a partir de las 8 a. m. del sábado 28 de enero de 2023 en DeLeon Funeral Home, con el funeral a las 2 p. m. El entierro seguirá en el cementerio Jeffrey en McMahan, Texas.
Mrs. Josefina Martinez De Romero, 62, beloved Wife, Mother, Great-grandmother, and Sister, was called to her eternal resting place on January 25, 2023. She entered this world on March 12, 1960 in Celaya, Guanajuato, Mexico, born to Reyes and Juana Martinez.
She is survived by her husband Jose Raymundo Romero; son Jose Romero; daughter Lorena Romero and husband Ranferi Olivo; daughter Noemi Romero and husband Juan Martinez; great-granddaughter Chelsea Olivo-Romero; brother Inocencio Martinez-Flores; brother Salvador Martinez-Flores; brother Juan Martinez-Flores.
The family will receive friends from 8 AM Saturday, January 28, 2023 at DeLeon Funeral Home, with funeral service at 2 PM. Burial will follow in Jeffrey cemetery in McMahan, Texas.