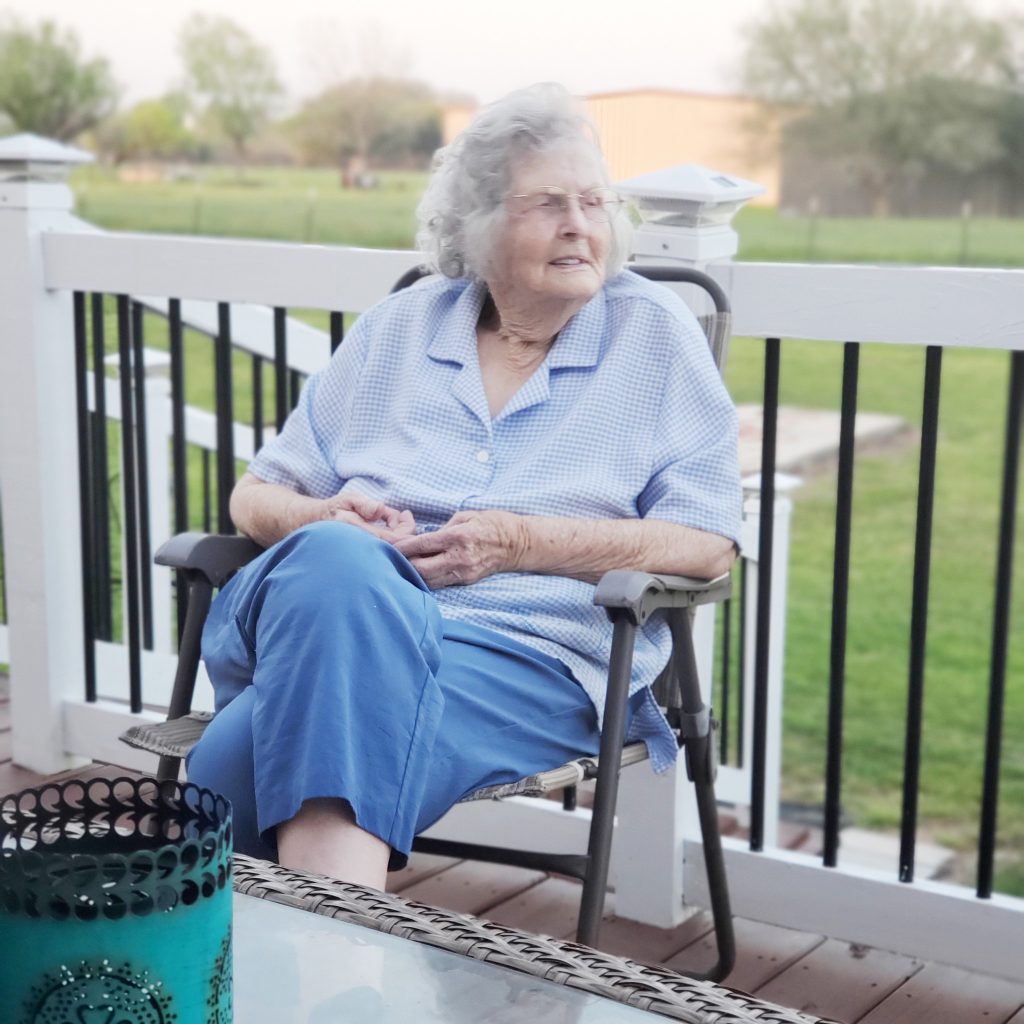 Juanita L. Hodge was born on November 25, 1926, as the thirteenth of fourteen children in Dale, Texas, to the late Ervin and Mary Katie Buckner. She went home to be with Jesus, Her Lord and Savior on Saturday, Oct. 21, 2023 with her children by her side.
She loved Jesus first, her family, her church family, crafting, gardening and especially sitting on her new porch. Juanita's handmade "Cross in the Pockets" ministry have been given out all over the world so everyone knew Jesus. Juanita was a member of First Lockhart Baptist Church for over 50 years, working in the nursery raising many children in the community. She also volunteered with Meals on Wheels in her later years. Community, church and family were very important to Juanita.
She is preceded in death by her parents; her husband, Paul Hodge (2005); all of her 13 siblings and son-in-law, Dean Hanson. Juanita is survived by her son; Rodney Hodge and wife Katrina; daughters – Cheryl Fisher and husband Steve, Laura Hanson, and Heidi Hodge and husband James Barton; grandchildren – Jamie Zwernemann, David Clifton, Kelsey Schawe-Morales, Tara Cellery, C.J. Wimberley, and Paul Hodge in addition to 11 great grandchildren and 1 great great grandchild.
A visitation will be held on Wednesday, October 25, 2023, from 5-7 PM with a funeral service beginning at 10 AM on Thursday, October 26, 2023, both will be taking place at McCurdy Funeral Home with Pastor David Payton.
Juanita will be laid to rest next to her husband at Bunton Cemetery. Pallbearers will be Steve Fisher, James Barton, Rufus Morales, Danny Blisard, Paul Hodge, David Clifton, Lucas Zwernemann and Ricky Cowan.