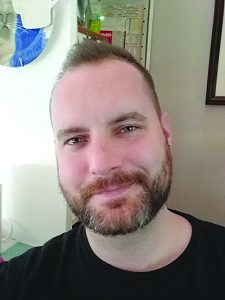 By Miles Smith / Editor
We've had a little bit of everything lately in Lockhart: election news, noteworthy achievements, sporting events, snow, and, of course, holiday happenings.
But there's one thing I haven't noticed: letters to the editor.
Community newspapers are still widely read places for information — and not just information the staff reports and compiles. It's also a place you can voice your opinions about various topics, including items that could even be newsworthy and in need of further investigation on our part.
So, anyway, I'm not sure what you've been told, but we definitely welcome letters to the editor. We want to hear from you! Write to me at editor@post-register.com. Letters must be received before Monday at 5 p.m. for us to consider publishing them in that week's paper and can't be longer than 500 words. A complete list of guidelines is located at the bottom left of this page.
Write to us, and let your voices be heard.
Facebook question of the week
At least once a week, the Post-Register likes to ask its readers a question. It's just a fun way to see who's reading, who's paying attention and what people think about given topics.
This week's question: What was the best gift you got (or gave) yesterday?
I wondered what people were unwrapping under the tree this year. The responses indicated to me that the best gifts were those from the heart and certainly those that money can't buy.
Some of your best presents received included having your loved ones return home from military duty, receiving news that your first grandchildren had entered the world, visits from your family members, and photos with personalized poems. The only people who mentioned gifts money could buy were people on the giving-end of the gift-giving process.
That's good stuff, and it truly captures the Christmas spirit. Well done, y'all. And Merry Christmas.
What do you think?
As I mentioned above in reference to letters to the editor, one thing this paper truly values is feedback.
So, what do y'all think of your Post-Register? What do you like that we're doing, what would you like to see more of, and how do you believe we can improve? I'm truly curious. Feel free to share your thoughts at editor@post-register.com.