Lockhart Hoops returns with big dreams, fresh faces
By LPR Staff
Editor/POST-REGISTER
Fueled by fresh faces and plenty of enthusiasm, a new day is dawning over the Lion's Den, as the Runnin' Lions and Lady Lions basketball teams embark on a new season this winter.
With pre-season play under their belts, the Lady Lions began the first round of District play on Tuesday, hosting th

e Seguin Matadors after stumbling a bit in the pre-season under the tutelage of new head coach Dennis Helms.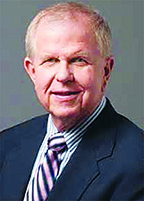 "We have spent time working on basic skills, and that's doing well for us," Helms said during a practice last week. "But we're also having trouble putting some things together… we aren't where I think we should be, but I think we'll get there quickly."
With only three Lady Lions returning to his roster, seniors Deja Wells and Raven Smith, and junior Iris Guill, Helms finds himself in a rebuilding year, a concept to which he is no stranger.
Helms, who joined the Lockhart ISD staff this summer, has helmed successful basketball programs at Odessa College, Meridian Community College (Miss.), Butler Community College (Kan.) and Western Iowa Community College during his storied career, which spans upwards of three decades, culminating in his induction National Junior College Athletic Association'sHall of Fame in 2013.
Over his career, he posted 724 wins and only 279 losses, a success rate he hopes to bring with him to Lockhart.
"This program is growing," he said. "And there is potential here, if the girls are willing to work hard for it."
A stickler for detail, Helms ran a half-court press drill for more than half an hour during an early practice this season, stopping his players for even the slightest of missteps.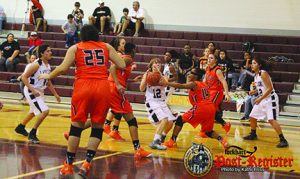 "I spent a lot of time focusing on [a particular player]," he said. "And that might have cost the rest of the team during practice. But that's something that's going to help us in the long run, because these kids that I focus on, those are the kids that want to work."
The Lady Lion basketball program, in recent years, has been largely among the most unsung programs under the LISD athletic umbrella, with no recent track record of overwhelming success. Still, Helms said, program has come a long way, and has a long way to come.
"With the team we have, the girls are willing to work for their place on the team," he said. "And they also understand that I'm willing to replace them with someone who will do the work, if they don't."
With two freshmen, three sophomores and three juniors in his stable for the 2015-16 season, Helms thinks the Lady Lions have plenty of room for that growth.
After their season opener against Seguin on Tuesday, the Lady Lions will travel to San Antonio to take on Memorial on Dec. 8, and will return to the Den on Friday, Dec. 11 to square off with the Alamo Heights Mules.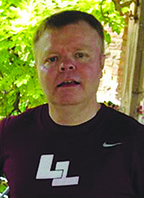 In Boys' Basketball, Coach James Halatin looks forward to a bright and energetic season with The Runnin' Lions.
Now five years into his tenure at Lockhart ISD, Halatin sees a bright future for Lion Basketball.
"What they're doing right now is building a resume," he said of the Lions' pre-season. "Last year, they took third in a tournament. This year, they took third in a really difficult tournament, and they're playing their last pre-season game against a really tough team, that looks a lot like the [powerhouse teams] within Lockhart ISD."
Like Helms, Halatin's roster boasts only three returning starters, seniors Bruce Busbee, Trae Spence and Clay Buehring. Still, he said many of the players have worked together during off-season and club play since they were in junior high.
"We know that those three are going to be our work-horses," he said. "And we know that part of what we're going to do is set them up for the big scores. But there are more than three men on the court, and during the course of the game, the others are learning how to step up, too."
The Lions' bench is thick, not only with new faces, but with newcomers who joined the team after the Lion football team's playoff run.
"You don't necessarily want to still be adding people this late," he said. "But what we have managed to do with the kids that want to be in this program is take some of the pure talent that we have, and surround that with pure athleticism of some of the other kids… that could mean that it's anyone's District."
While he avoided stacking the Lions up against the other teams in District 27-5A, Halatin said this could be an exciting year for basketball.
"You have teams… and I don't want to say which teams, but you have teams that can't seem to get the win, even though they can compete with the other teams in the District," he said. "And we used to be one of those teams that were kind of a given, but we're getting the reputation of not being that anymore."
On the road to face the Vandegrift Vipers on Tuesday, the Lions will return to the Den on Tuesday, Dec. 8, for their District Opener against San Antonio Memorial.
Both Lion and Lady Lion varsity play tips off at 6:30 p.m., with games scheduled nearly every Tuesday and Friday evening until February.