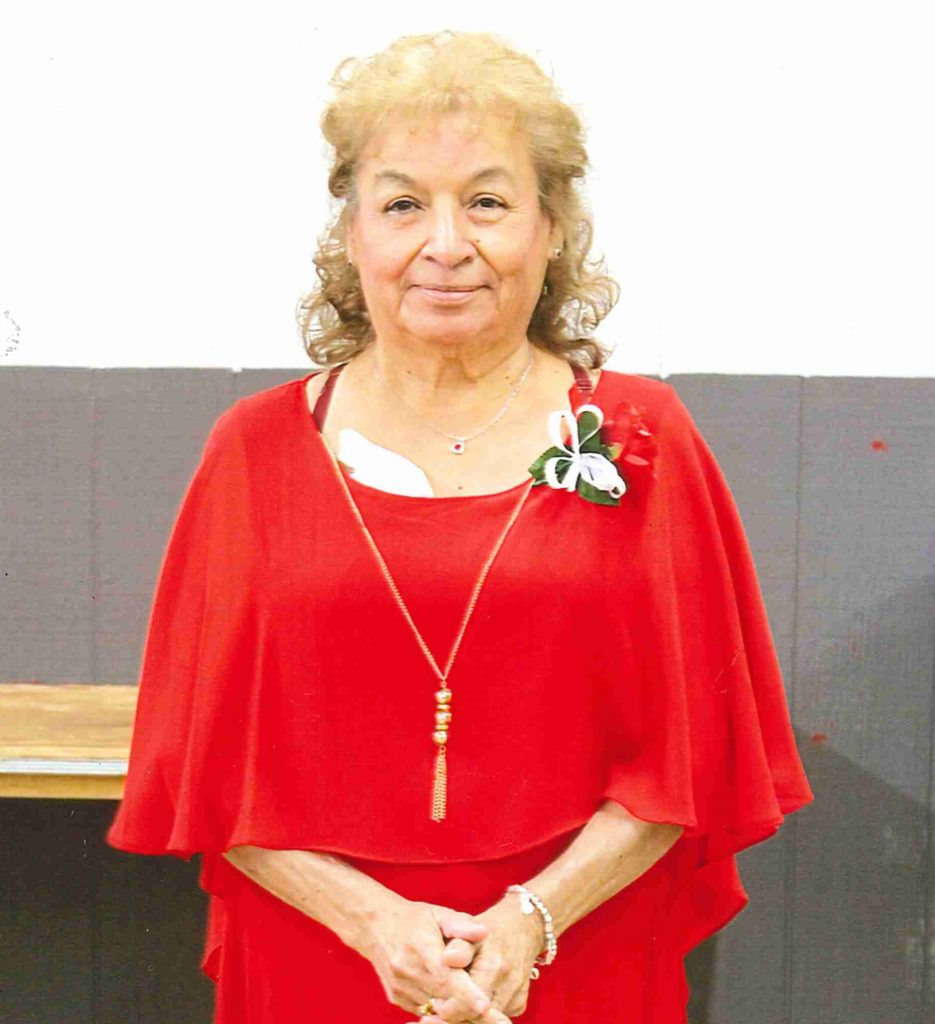 Our beloved mother, Petra "Pat" V. Hurtado passed away on January 17, 2021 at the age of 72. She was born in Fentress, Texas, as the middle child to the late Blas and Frances Valdez.
Pat was a home caregiver all of her life. She found joy in helping others and always enjoyed good music and dancing. Some would say, she was the life of the party.
Pat is preceded in death by her husband, Armando Hurtado (1999) and a brother, Raymond Valdez.
She left many to mourn her absence including her children, Bobby J. Hurtado, Rachel V. Gomez (Tony), Lisa Hurtado (Arthur Gutierrez) and Emily Rosales (Juan). She is also survived by her brother, Johnny Valdez (Rosa); six grandchildren, Brenda Ann Gomez, Desirae Marie Gomez, Erica Marie Gutierrez, Arianna Gutierrez, Justin Nicholas Rosales and Natalie Nicole Rosales and 3 great grandchildren, Camron Bowman, Aden Bowman and Nova Timms and two nieces, Amada Valdez and Destinee Valdez.
A visitation will be held on Friday, January 29, 2021 from 5-9 with a Rosary at 7PM recited by Father Cleo Cruz at McCurdy Funeral Home. A Mass of a Christian Burial will begin at 10 am on Saturday, January 30th at Immaculate Heart of Mary Catholic Church in Martindale with Father Ralph Padilla. Pat will be laid the rest at a later date with her husband, Armando. Pallbearers will include Tony Gomez, Arthur Gutierrez, Juan Rosales, Justin Rosales, Arturo Cisneros and Anthony Valdez; and Ms. Delores Zamarron as a honorary pallbearer.