Primitivo Bobby Samaripa III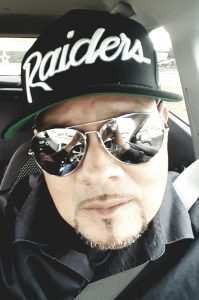 Primitivo Bobby Samaripa III was called to Heaven, to be with the Lord and his dearly missed mother on January 12, 2021. He was born to Primitivo B. Samaripa II and Rachel Martinez Samaripa in Austin, Texas on February 20, 1975.
Bobby lives through his wife Grace Vasquez Samaripa; his eldest son, Lorenzo Bobby Samaripa; his youngest son, Isaiah B. Samaripa; his stepsons, Gabriel Nava and Ayden Nava; his step daughter Melonie Nava; three grandchildren, Marli, JoJo and Elia; the mother of his children, Tracie Licerio and five siblings: Estella Samaripa, Angel Samaripa, Lisa Samaripa, Steven Samaripa and Sara Samaripa.
He graduated from Reagan High School in 1995. He then furthered his education and earned a degree to be a medical assistant. He always had a helping hand in the community from being a little league football coach to a youth minister. He would also attend prison ministries to share his testimony. In 2015, Bobby defeated his battle with kidney failure. All in all, Bobby touched so many hearts and is loved by many more.
A visitation will be held on Friday, January 22, 2021 from 5-9 with memories shared at 7 pm at McCurdy Funeral Home. A funeral service will begin at 10 am on Saturday, January the 23rd also at McCurdy Funeral Home with burial to follow at Assumption Cemetery. Pallbearers will be Herman Vasquez, Orlando Vasquez, Juan Vasquez, Dan Hernandez, Rick Hernandez and Rey Mindieta.