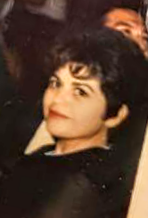 On Saturday, July 2, 2022, Mrs. Lopez will lie in state for viewing beginning at 3PM, with the Rosary recited at 4PM and services at 5PM, all at McCurdy Funeral Home. Services will conclude at McCurdy Funeral Home.
Mrs. Rosita Lopez, 88, a resident of Del Rio, Texas passed away on June 28, 2022, due to a fall.
She was born in Karnes City, Texas May 22, 1934. Rosita was a former nurse, voracious reader of literature and fisherwoman ace.
Rosita was known for her skill of out fishing everyone in the family and her humor was let loose at all who came into earshot. She took no prisoners, and her intelligence was genius.
She was preceded in death by her husband, Octaviano Lopez and son, Richard Lopez.
Survivors include one daughter, Diane Lopez Ortega of Laporte, Texas; 3 sons, David Lopez (Naomi) of Dale, Texas, Jimmy Lopez (Martha) of Hobbs, New Mexico, and Jerry Lopez (Joann) of Odessa, Texas; brothers, Joe Gonzales of Sequin, Texas and George Gonzales of New Braunfels, Texas; sister, Gloria Gonzales of Michigan and 22 grandchildren, 19 great grandchildren and 2 great great grandchildren.