Senior qualifies for state track meet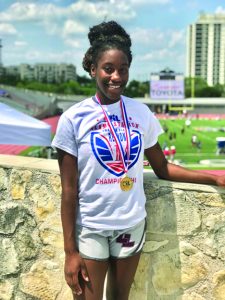 By Miles Smith
LPR Editor
Lockhart senior Xavia Thompson will compete at the UIL State Track & Field Championships on Friday, May 11 after being crowned regional champion in the 100 meter dash.
Thompson qualified for her first and only trip to state after clocking a time of 12.59 seconds.
The meet will be held at Mike A. Meyers Stadium at the University of Texas in Austin.
Thompson made it to regionals last year as a junior after winning the district and placing second at area, but finished off the podium in sixth place.
Read more in this week's Post-Register.