WEATHER DELAY: Lockhart/Angleton softball series to be decided Saturday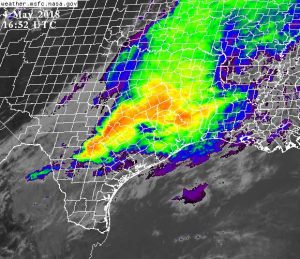 LPR Staff Report
The Lockhart Lady Lions will have to wait until Saturday to avenge Thursday night's 13-1 loss to Angleton in Game 1 of their area championship series.
The Lady Lions will play Game 2 at Brenham High School at 4 p.m. If a Game 3 is needed, it will begin 30 minutes after the conclusion of Game 2. The decision to reschedule the game was made midday Friday as rain continued to pour throughout most of Central Texas.
Thunderstorms were in the forecast for 7 p.m. Friday, the original scheduled time for Game 2, with the National Weather Service predicting a 50 percent chance of showers in the Brenham area.
The forecast for gametime Saturday is 79 degrees and sunny with a zero percent chance of precipitation.
On Thursday, the Lady Lions lacked their usual alacrity at bat, managing just one run against Angleton, which raced out to an 11-1 lead by the end of the third inning.
The Post-Register will be at the games tomorrow. Follow us on Facebook for live updates during the game!