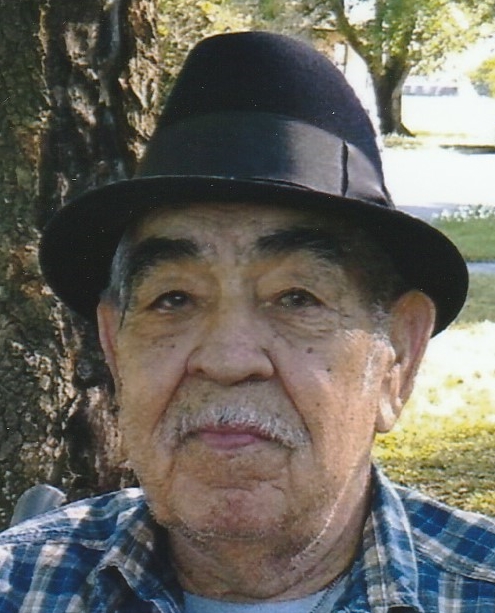 In Loving Memory of Alejandro D. Vela
With heavy hearts, we announce the passing of Alejandro D. Vela, one whose life was beautifully adorned by his love for music, and devotion to family. Alejandro came into this world on March 20, 1935, in Cotulla, Texas, born to the loving embrace of Eduardo and Sofia Vela. He passed away peacefully on August 23, 2023, leaving behind a legacy of cherished memories and a profound impact on those who were fortunate to know him.
He is survived by his beloved daughter Maria Vela Estrada, cherished son Alejandro Vela, Jr., 10 grandchildren, and 16 great-grandchildren who held a special place in his heart. He was preceded in death by his beloved wife, Anita Vela, and his 6 brothers.
A devout believer and a man of faith, Alejandro found solace in his connection with the church and his passion for music. He possessed an unyielding love for melodies and lyrics that brought joy to his heart. Alejandro's vibrant spirit resonated in his musical talents, which he generously shared. His musical compositions were a reflection of his artistic soul, and his skill as a musician was truly exceptional.
Beyond his love for music, Alejandro was known for his unwavering determination, his self-sufficient nature, and his deep affection for family. His devotion to his loved ones was evident in every interaction and gesture, leaving an indelible mark on the hearts of those who were fortunate enough to know him.
Friends and family are invited to join in the recitation of the holy rosary at 7:00 p.m. on Wednesday, August 30, 2023, at DeLeon Funeral Home. Funeral mass will be celebrated at 10:00 a.m. on Thursday, August 31, 2023, at St. Mary's Catholic Church. Alejandro's final resting place will be in the Lytton Springs Cemetery.
As we mourn his passing, let us also celebrate the life of Alejandro Vela, a man of music, family, and steadfast determination. His memory will forever be engraved in our hearts, and his legacy will continue to inspire us all.
Services under the direction of Samuel J. DeLeon and Son / DeLeon Funeral Home