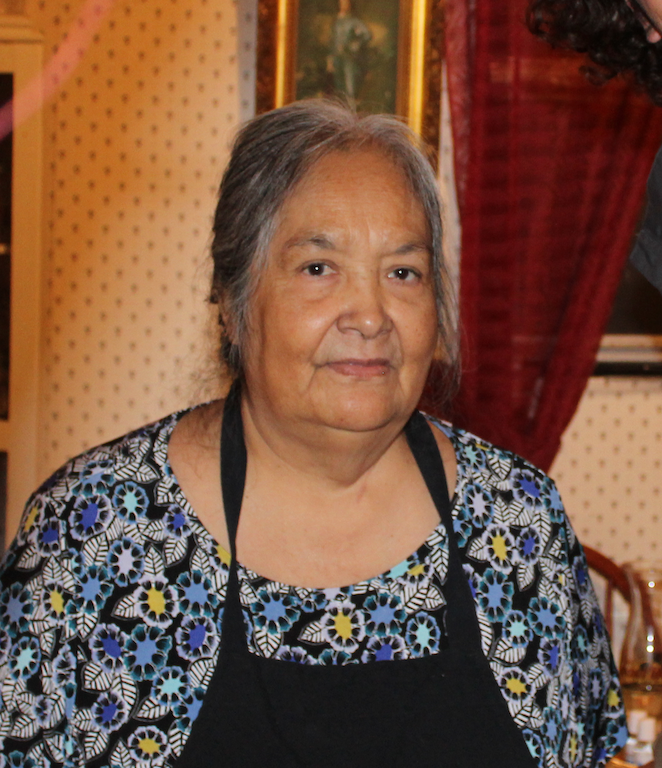 Andrea O. Silva, a lifelong resident of Lockhart, passed away on December 29, 2022, at the age of 73. She was born on February 4, 1949, to parents Pedro and Maria Mendoza Oliva.
Andrea was a loving, faithful mother, sister, aunt, and grandmother with a very strong devotion to God. Andrea was born and raised in Lockhart, TX. She was married to David Silva Sr. for 45 plus years and had four sons. She was a gentle soul who always prayed for others' safety and well-being along with being supportive and always having the right things to say when anyone sought advice. She was always there for everybody and anyone who took the time to sit down and talk to her. Mother knew best always. She loved to spend time with her sons and loved going to South Padre Island and looking at the ocean and always made sure she paid a visit to the Basilica in San Juan. She always asked about her grandchildren near and far. She always loved a good conversation and a good laugh with family, neighbors and anyone who stopped by to pay her a visit. Andrea loved her many cats and loved to watch classic shows such as The Andy Griffith Show, Little House on the Prairie, Monk, Perry Mason, and Gilmore Girls.
She is preceded in death by her parents; her husband, David Acosta Silva Sr.; a son, David Silva Jr.; one brother, Jorge Oliva and her sister who passed away just hours after her, Lupe Trejo.
She leaves behind a loving family who will deeply miss her including her three sons: Richard Silva (Sarah), Jimmy Silva (Linda) and Jerry Silva (Stacy); her siblings, Rachel Escalante, David Oliva, Elizabeth Silva, Gilbert Oliva, and Jude Oliva; four grandchildren, Jimi Isaac Silva, Jo Anthony Baltierra and Ariana Baltierra, Kimberly King and many others including extended family and friends.
A visitation was held at McCurdy Funeral Home on Wednesday, January 4, 2023, from 5-9 PM with the Rosary recited at 7 PM. A Mass of a Christian Burial was held at 10 AM at St. Mary of the Visitation Catholic Church on Thursday, January 5th. Burial followed at San Pablo Cemetery.
Serving as pallbearers are; Jude Oliva, Gilbert Oliva, Chris Baltierra, David Ortiz Sr., Christopher Silva, and Jo Anthony Baltierra.