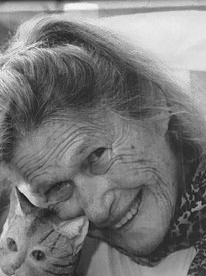 Anita Joyce Randolph, resident of Lockhart since 1996, passed away peacefully on October 9, 2018, at the age of 87.
She was preceded in death by her daughter Vicky Wright
Left to cherish her memory are daughters Melissa Keplar (Bill) and Debra Cloud (Jay);
Son-n-law Daniel Wright,
grandchildren Travis Cloud, Brandon Wright, Daryal Shelton (Otilia), Mark Shelton (Amber), Maggi Lightsey and Jennifer Cloud.
Also left to cherish her memory are great-grandchildren Azelea Shelton, Julian Shelton, Peyton Shelton, Yaneli Shelton, Jade Harris, Nugget and Wyatt Lightsey, Great Great grandson Elliott Cloud.
We were blessed to have her in our lives.
Celebration of life will be held at First Lockhart Baptist Church on Monday, Oct. 22 at 1 p.m.
To view and sign the guestbook, visit www.post-register.com/obituaries/Anita-Joyce-Randolph.