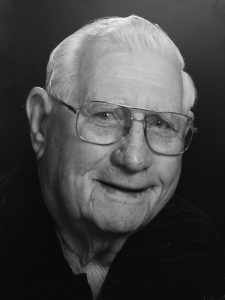 Pete Rose, 93, beloved husband and patriarch, passed away in his sleep on October 14, 2018. He was born in Bastrop, Texas on August 7, 1925 to Dixie Pearl (Pollard) and Albert "Pete" Rose, Sr. Growing up, he and his siblings, Betty Jean and "Buddy" H.C., were ingrained with a strong work ethic and a deep sense of family. All three attended school in Lytton Springs where Pete excelled at sports, even turning down a scholarship to play football for the University of Texas to marry his high school sweetheart, Aileen (Abbott). He quickly found that his athletic ability and tenacity could serve him well in the booming Texas oilfields of the day. He worked several years for Gulf Oil, before partnering with his sister and brother-in-law, Betty and Jess Hellums, to form their own oil companies, Lockhart Oil & Gas and Darst Creek Oil,
and cattle operations. Over the years, Pete and Aileen added to their family two daughters, Jackie and Debra, traveled, hunted and fished, and entertained often. They enjoyed 50 adventure-filled years together before Aileen passed away from cancer in 1993. Then in 1998, Pete found love again. This time with Ann Patton. His later years were filled with delight in grand- and great-grandkids, following sports religiously, and visiting daily with his friends.
Pete will be remembered as a pioneering oil man and consummate storyteller in his community.
Pete was preceded in death by his parents, siblings, and first wife. He is survived by his wife, Ann (Patton) Rose; two daughters: Jackie (Monroe) Fairchild, Debra (Jim Bob) Owens; grandchildren: Laurie Fairchild, Mitchell (Courtney) Fairchild, Matt Owens; great-grandchildren: Carly and Cassidy Fairchild. Also step-children: Jeff (Laila) Baenziger, Bart (Tori) Baenziger, Julie Baenziger; step grandchildren: Omar and Rodrigo Baenziger, Cody and Jesse Baenziger.
The funeral service will be Thursday, Oct. 18, 2018 at 10 a.m. at the First Methodist Church in Luling, followed by a graveside service (weather permitting) at Luling Cemetery. The Visitation will be Wednesday, Oct. 17, 2018, 5-7 p.m., at O'Bannon Funeral Home.
To view and sign the guestbook, visit www.post-register.com/obituaries/Pete-Rose.