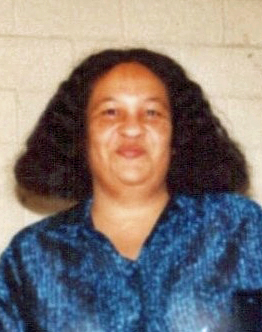 January 1, 1951 – February 2, 2023
Armo Conover Lampkin passed away on Thursday, February 2, 2023, after a long, hard fight. She was born in Los Angeles, Calif. On January 1, 1951, to Ambrose Jerome Conover and Georgia Lee Chase Conover, and often reminisced and shared fond memories of living in California as a child, before moving to Luling, Texas.
She attended Rosewald School and was part of the first integrated class to attend Luling High School. After she graduated high school, she attended business school in San Antonio, Texas and attained an accounting certification.
She was married to Troy Lampkin, Sr., her loving husband of 48 years, and was a loving, dedicated mother to Troy "Pokey" Lampkin, Jr. She worked over 30 years in a nursing home as their dietary position.
She was encouraging and supportive to anyone she met. Armo was an active church mother and member of Martin Memorial Church of God In Christ in Luling.
Armo found joy in watching her TV favorites like soap operas and westerns, and she was an avid speed reader, reading hundreds of books. She enjoyed talking with folks and taking care of the kids for everybody. She really like cooking, especially cakes and lemon pies for Pokey.
She is preceded in death by her father, Ambrose Jerome Conover, her mother Georgia Lee Chase Conover, her nephew, Bobby White Jr., and a host of other loved ones.
She is survived by her husband Troy Lampkin, Sr.; her son Troy Lampkin, Jr. (Rosemary); brother-in-law Bobby Ray Lampkin, Sr. (Lula); siblings Audrey Kenneth "Pete" Conover (Marilyn), Jerome Conover, Sr., Charles Conover (Earlee), Frank Houston (Stacy), Ray Houston (Sharlotte), Cheryl Houston, and Paula Houston; one granddaughter Miracle Fennell; 20 nephews and nieces; 33 great nephews and nieces; five great-great nephews and nieces; and a host of cousin, family and friends.
Visitation is Friday, February 10 from 4 to 8 p.m. at Thomason Funeral Home in Lockhart, Texas. A Celebration of Life will take place Saturday, February 11 at 11 a.m. at At the Well Christian Ministries in Luling. Arrangements are under the direction of Thomason Funeral Home, 2220 S Colorado St, Lockhart, TX 78644. For more information and to sign the online registry, please visit thomasonfuneralhome.com.