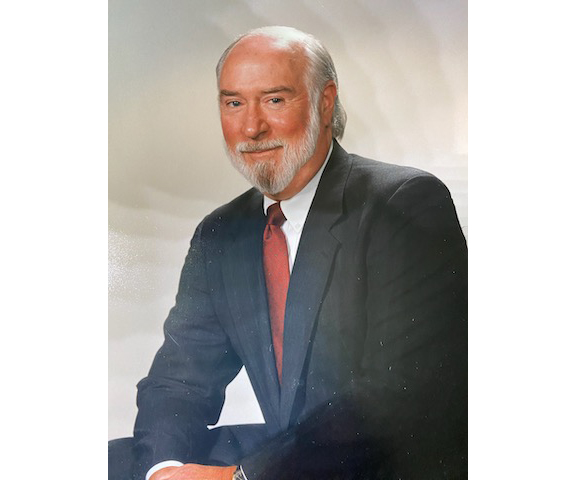 Stephen Brian Graef, 81, passed away peacefully, but unexpectedly, in his Austin home on February 2, 2023. He was born on May 12, 1941 on the family farm in Creedmoor, Texas.
He was preceded in death by his father, Martin C. Graef; his mother Bertha Allman Graef; his brother, Donald Graef, and sisters Martha Jane Scott and Ethel Jeanette Young.
He is survived by his wife of 35 years Janis Graef; his son Joseph Wolfgang Graef (Tonya); granddaughter Sage Keith (Bobby) and great-grandchildren Beau and Evie and one on the way. He was the patriarch to his nieces and nephews and was considered bigger than life.
Ever the quite spoken gentleman, Stephen was a fourth generation Texan and was proud of his German and Texan heritages. He was a graduate from Travis High School in Austin (1956) and of Texas A&M (1962). He was a member of the Spider Company in the Corps of Cadets and was an avid Aggie. He was one of the first real estate appraisers in Austin with an MAI designation. He served the Austin real estate market since the 1960s and actively managed his real estate investments until his passing. He was a wealth of information concerning Austin history. Stephen was heavily involved in the family farm in Creedmoor since the 1970s; and the farm was part of his core identity. Having a life-long passion for aviation, he earned his private pilot's license and would fly to Aggie football games. We will dearly miss our husband, dad, grandad, uncle and friend to many.
Services will be private. Please make donations in Stephen's memory to https://www.pawsinprison.com or https://www.lonestarparalysis.org