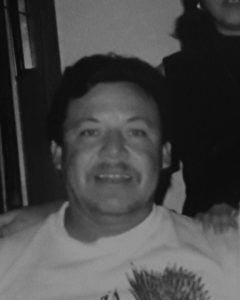 Aurelio Rodriguez of Midland, Tx. passed away on Thursday February 15, 2018 at his residence.
Mr. Rodriguez was born June 23, 1961 in Mexico to the Late Aurelio and Ermalinda Ramirez Rodriguez .
Aurelio leaves behind 5 children: Erika Rodriguez of Luling, Oscar Rodriguez of Nevada, Omar Rodriguez of Nevada, Casasandra Rodriguez of Nevada and Alejandro Rodriguez of Nevada; 8 sisters; 3 brothers; and 9 Grandchildren and many other relatives.
A Visitation was held on Friday, February 23, 2018 from 5 pm until 8 pm at Eeds Funeral Home Chapel.
Arrangements with Eeds Funeral 408 South Main St, Lockhart TX 78644 (512) 398-2343.
To view and sign the guestbook, visit https://post-register.com/obituaries/Aurelio-Rodriguez.