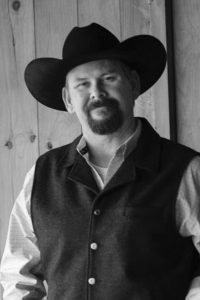 Charles "Bryan" Young was born on Oct. 7 1963 to Charles and Patsy Young in Uvalde. He passed away on Feb. 25, 2018 at the age of 54.
Bryan graduated high school in San Marcos and attended college at Southwest Texas Junior College in Uvalde and at Southwest Texas State University in San Marcos. He worked with welding supply sales his entire life starting at an early age. In the spring of 1988 he met his wife Linda while she was working at Golden Fried Chicken and they married on Nov. 26, 1988. In April of 1990 they welcomed their first child, Ashley. In February of 1993 they had twins Brittany and Sam, and then in November of 1994 they had their youngest daughter Kelsey. They all lived in Lockhart until 2004 when they moved to Luling.
His mother Patsy would often tell his children of things he did when he was young. Like the time he forgot to set the parking brake on the car and it ended up in the creek. Growing up, Bryan was always playing jokes on his sister Tammy and continued this tradition with his children. He would tell them about what it was like when he was growing up. He often compared his life to the country song titled "19 Somethin." He talked about taking the stickers off his Rubik's Cube, his eight track tapes, and how old he as when Elvis died. Those stories never got old.
Bryan was also caring and giving to his children, even when they drove him crazy. Every family vacation was always a blast because Bryan would make everyone laugh until their stomachs hurt. Even after his children became adults, he would make them laugh just like when they were little. Although some may have never told him, Bryan inspired many people.
As hobbies, Bryan enjoyed Court TV, listening to old country music, hanging out with his family, and working on his '67 Mustang, which he eventually entered into a couple of car shows. He enjoyed going to church and was a member of Comal Baptist Church in Luling. He also enjoyed spending time with his granddaughter Autumn. To his family he was one of the hardest working men they knew. It still sometimes doesn't seem real that we can no longer talk to him on the phone, text him, or that he will no longer be at home sitting in his recliner. But we know that he is now in heaven with Grandpa Charlie and Grandpa Joe and we can only imagine the things they are talking about.
We could go on all day with stories about Bryan but some of us have long drives ahead. So for now we won't say goodbye but simply "later dude" to one of the best fathers, grandfathers, husbands and friends that there ever was. Rest in peace Dad. We all love you and will be thinking of you every day.
Bryan was preceded in death by his father, Charles Young. He is survived by his wife of 29 years, Linda Gayle Young, daughters Ashley Beth Niemann and husband Preston, Brittany Nicole Young, Kelsey Brooke Young, son Sam Elliot Young, his mom Patsy LaNell Young, and his older sister Tamara (Tammy ) Embrey and husband Dale.
To view and sign the guestbook, visit https://post-register.com/obituaries/Charles-Young.