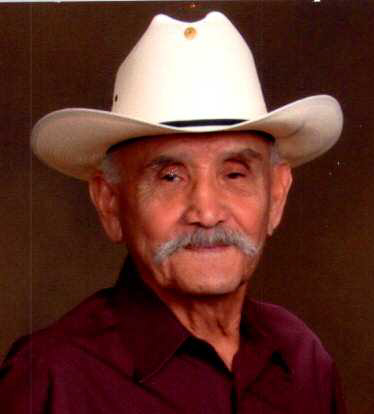 Domingo Fernandez, Jr. 85, beloved Father, grandfather and great-grandfather, was called to his eternal resting place on August 6, 2022 where he passed away at home. He entered this world on July 11, 1937 in Lockhart, Texas, born to Domingo Fernandez Sr. and Escalastica Eureste.
He was preceded in death by his parents Domingo Fernandez, Sr. and Escalastica Eureste Fernandez; wife, Adela Juarez Fernandez; brothers, Manuel Fernandez, Chris Fernandez, and Lupe Fernandez.
Domingo is survived by his sons Freddy Fernandez, Edward Fernandez and wife Amelia Fernandez, Larry Fernandez and wife Juanita Fernandez; daughter, Debbie Fernandez; 12 grandchildren, 16 great-grandchildren; he is also survived by his sister Evangeline Castillo.
Domingo went to Lockhart High School and graduated in 1955. He loved spending time with his family, grandkids and great-grandkids. He also liked watching baseball like the Texas Rangers and the Houston Astros, and football. He always liked watching the Dallas Cowboys. He worked for the Texas State Highway Department and retired after 33 years. During his time with the state, he also did 20 years with the Texas National Guard. He will be missed greatly and never forgotten.
The funeral mass will be held on Saturday, September 17, 2022 at the St. Mary's Catholic Church at 10:00 a.m. Military honors to follow in front of St. Mary's after mass. The family invites you to join them in fellowship for a reception at St. Mary's hall following the military honors. Food donations can be received at St. Mary's Parish Hall from 9:00-10:45 a.m.