EARLY VOTING TOTALS: Haden, Westmoreland, Davidson in lead in local runoffs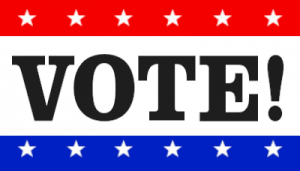 LPR Staff Report
With early voting returns, Hoppy Haden was maintaining a narrow lead over incumbent Ken Schawe in the Caldwell County Judge Republican primary runoff.
With 483 votes, Haden had 51.77 percent of the vote when results were released around 7:30 p.m. Tuesday night. Schawe had 450 votes, or 48.23 percent.
In the Republican runoff race for the unexpired Pct. 1 Caldwell County Commissioner, which opened up when Haden stepped down last fall after declaring he would challenge for county judge, B.J. Westmoreland held a 241-224 lead over Terry Wright, giving him 51.83 percent of the early votes. Wright was appointed by Schawe in December after Haden stepped down. Wright finished with a narrow lead in the primary elections on May 6, but didn't secure the more-than-50-percent that was needed to win the nomination.
Donna Davidson is leading Michael Toth in the 3rd Court of Appeals District, Place 6 runoff election. At the close of early voting, Davidson had secured 455 votes to Toth's 398, goo enough for 53.34 percent.
Stay tuned for final results in Thursday's Lockhart Post-Register.