Elisa (Milene) Moya Mireles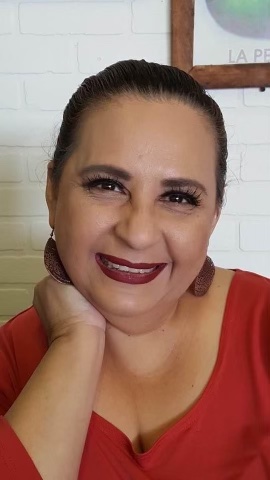 Elisa (Milene) Moya Mireles, a beloved wife, mother, grandmother, and a cherished member of her community, passed away on May 23, 2023, leaving behind a legacy of love, joy, and laughter. She was born on May 19, 1970, in Lockhart, Texas, and throughout her life, she touched the hearts of all who knew her.
Mrs. Mireles is survived by her beloved husband, Jimmy Mireles, daughter, Jordan Rivera and husband, Gregory Rivera, son, Garrett Mireles, granddaughter, Violet Rivera, father and mother-in-law, Mr. and Mrs. Santiago Mireles. She is also survived by aunts and uncles, numerous nieces and nephews, as well as, brother and sister-in-laws.
She was preceded in death by her parents, Richard and Socorro Moya, bother, Richard Matthew Moya, and sister, Christine Moya Martinez.
Elisa had a vibrant and bubbly personality that brightened the lives of those around her. Her infectious joy and sense of humor were evident in every interaction. She had a dependable nature and was always there for her loved ones, offering her support and love wherever and whenever it was needed.
Education played an important role in Elisa's life, and she graduated from Lockhart High School in 1988. She went on to earn her degree from Southwest Texas State in 1993, showcasing her determination and commitment to personal growth. For 25 years, Elisa dedicated herself to serving her community as a Senior Officer for the Guadalupe and Caldwell County Community Supervision and Corrections Department (CSCD). Her contribution to the justice system was commendable, and she made a positive impact on the lives of many individuals. Outside of her professional life, Elisa was an active member of the community and proudly served as a Guadalupana for many years. She generously shared her time and love by hosting large family gatherings, where her talent for cooking and making menudo brought everyone together. Baking was another passion of hers, and her treats were always eagerly anticipated.
Elisa had a green thumb and found joy in caring for her plants. The beauty of her garden reflected her nurturing spirit and brought her great joy. She also had a deep appreciation for music and enjoyed singing and listening to Tejano music and Mariachis. The holidays held a special place in her heart, and she had a knack for creating a warm and festive atmosphere through her exquisite decorations. Driving around town was one of Elisa's simple pleasures. Whether it was running errands or going on spontaneous adventures, she found delight in exploring her surroundings. She was also known for her love of coffee and tea, which became an essential part of her daily routine.
Elisa leaves behind a legacy of love and cherished memories. She will be deeply missed by her devoted husband, children, grandchild, extended family, and countless friends whose lives she brightened with her presence. Her infectious laughter and kind heart will forever remain in the hearts of those who had the privilege of knowing her.
The family of Elisa (Milene) Moya Mireles invites friends, relatives, and community members to join them in visitation to honor and pay their respects to their beloved Mrs. Mireles. The visitation will take place at St. Mary of the Visitation Catholic Church on Friday, May 26, 2023, starting at 5:00 p.m. During the visitation, there will be a special recitation of the holy rosary at 7:00 p.m., led by Deacon Daryl Haywood. Funeral mass will be celebrated at 9:30 a.m. Saturday, May 27, 2023, at St. Mary of the Visitation Catholic Church, with Rev. Father Ed Karasek officiating. Burial will follow in St. Mary's Cemetery. Following the burial, the family invites everyone to gather at the Lockhart Lions Club.
Funeral services under the direction of Samuel J. DeLeon and Son, funeral directors.