Ella Louise Homann Townes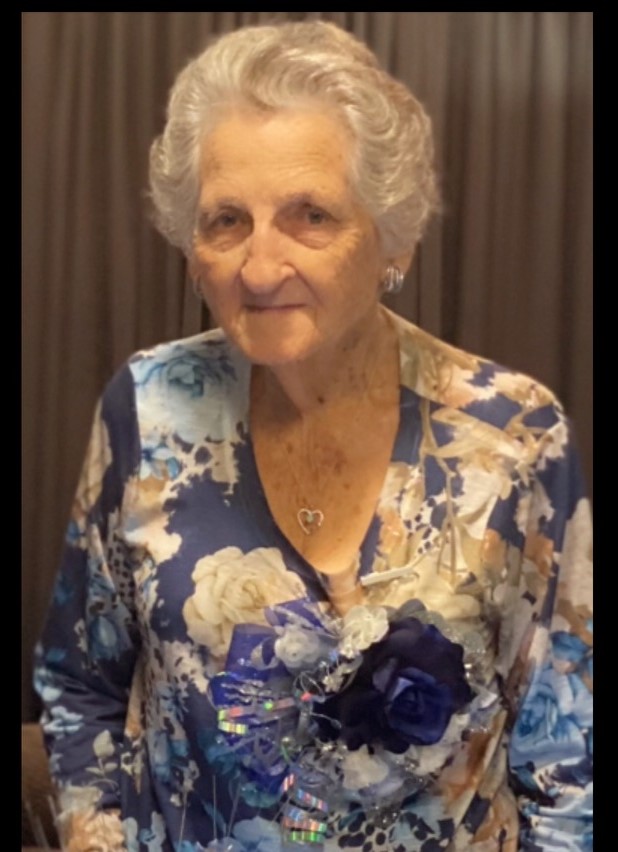 Our beloved mother Ella Louise Homann Townes (Granny) passed away peacefully at home in Lytton Springs, Monday December 12, 2022, surrounded by her family. Ella was 92 years old and had lived in Caldwell County most of her life. Ella was a very strong and independent woman who worked hard at anything she did. Ella was born on November 26, 1930, to Willie Edwin Homann and Meta Siefert Homann in Kyle, Texas by a midwife. Ella was the 6th child of 8 children of this union. She attended school in Mendoza, Texas and went to Lockhart High school. Ella worked at home on the farm until she went to work at Betty Brooks Industry's her later years, she worked long hours in food service for Lockhart Independent School District (20 years) and Kruez Market (30 years).
On September 26, 1957, she married the love of her life Billy John Townes Sr at the St. Paul's Lutheran Church in Lockhart, Texas. They raised 4 children together and spent a lot of good quality time together. They really enjoyed going and feeding and tending to their cows every afternoon.
Ella was preceded in death by her husband of 25 yrs. Billy J. Townes Sr, her parents Willie and Meta Homann, siblings Eric Homann, Alma Rust, Wilma Helmke, Thelma Neumann, Ruby White, her niece Lisa Ann White and son-in-law, Ira Lee Woolridge Sr. She leaves to cherish her love and memory 4 children Billy J Townes Jr. (McMahan, Texas) Linda Jeffery (Dwight) (McMahan, Texas), Beverly Townes (San Marcos), Nancy Woolridge (Lytton Springs), 10 grandchildren, Katherine Barnett (Billy), Julie Dorsett (Blake), Becky Rix, Michael Jeffrey (Samantha) Joni Shannon (Lance), Catrina Ware, Michaela Woolridge, Mathew Woolridge, Ira Lee Woolridge ll (Amanda), Kira Lee Woolridge, 27 great grandchildren, 2 great great grandchildren, special friend and play daughter Erma Torres, numerous nieces and nephews.
A visitation will be held on Thursday December 22, 2022 beginning at 5pm at Mc Curdy Funeral Home with funeral service the following day Friday December 23, 2022 also at McCurdy Funeral home at 1pm with burial to follow at Lytton Springs Cemetery.