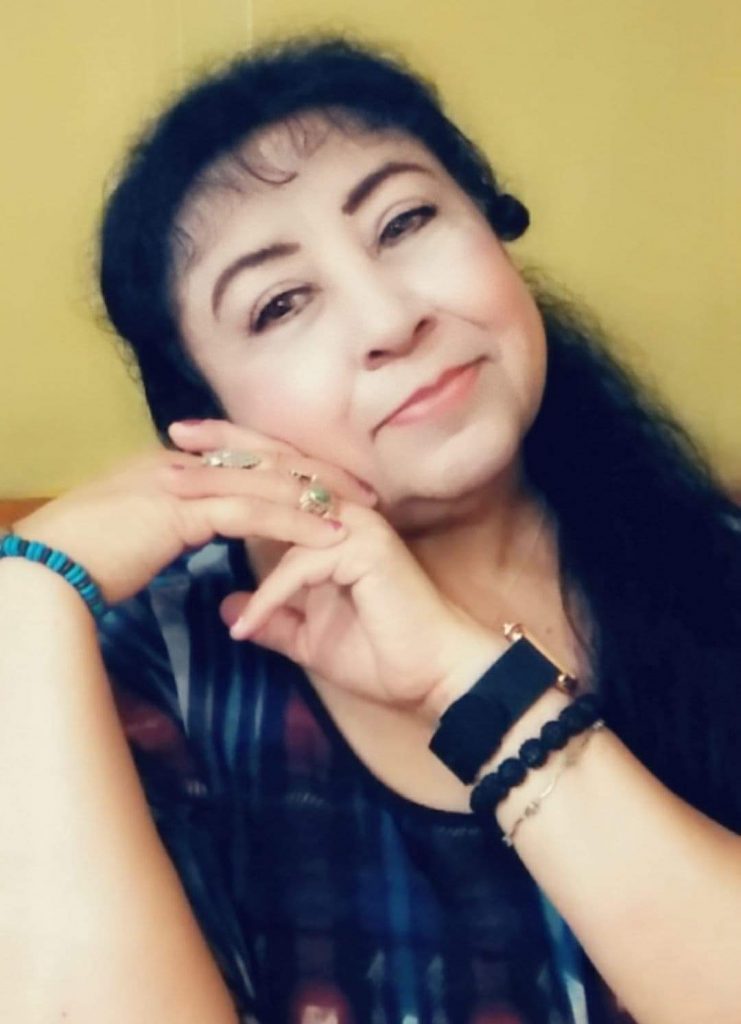 Elma Diaz, 68, beloved Wife, Mother, Sister, Grandmother, and Great-grandmother, was called to her eternal resting place on September 9, 2021. She entered this world on July 4, 1953 in Lockhart, Texas, born to Benito and Maria Diaz.
She was preceded in death by her husband, Gregorio Loyola.
Elma is survived by her daughter Margaret Lopez; daughter Adela Lopez; daughter Veronica Loyola; son Joe Raymond Diaz; sister Ramona Capello; sister Adela Diaz; sister Rosa Chavira; brother Benito Diaz, Jr.; brother Mario Diaz; brother Raymond Diaz; 7 Grandchildren; 4 Great-grandchildren.
Prayer service will be at DeLeon Funeral Home Monday, September 13, 2021 at DeLeon Funeral Home. Funeral service will be at 10:00 a.m. Tuesday, September 14, 2021 also at DeLeon Funeral Home. Burial will follow in Lockhart City Cemetery.