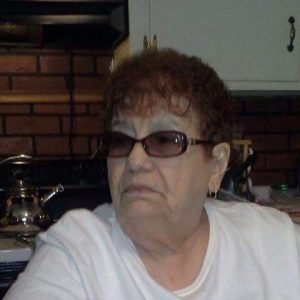 Mrs. Estella G. Moya, 89, of Lockhart, passed away Monday, Oct. 8, 2018. Recitation of the Holy Rosary will be celebrated at 7 p.m. Friday, Oct. 12, 2018 at St. Mary's Catholic Church. Funeral mass will be celebrated at 10 a.m. Saturday, Oct. 13, 2018, also at St. Mary's Catholic Church. Burial will follow in St. Mary's Cemetery.
Mrs. Moya was preceded in death by her parents, Florentino and Petra Moya, brothers, Manuel Moya, Rudy Moya, and Joe Moya.
She is survived by her son, Louis Aranda, siblings, Robert Moya, Geneva Sanchez and husband, Joe, Richard Moya and wife, Frances, and numerous nieces and nephews.
Services were under the direction of the DeLeon Funeral Home, 110 Cedar St., Lockhart.