Francisco (Frank) G. Vasquez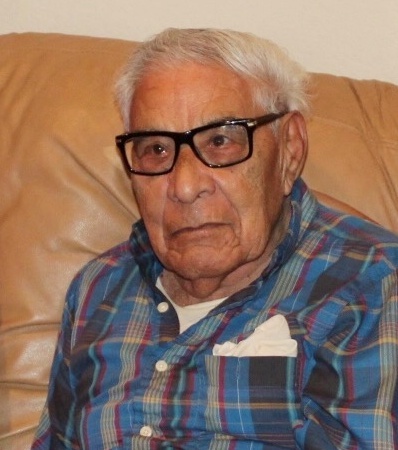 Mr. Francisco (Frank) G. Vasquez, 95, beloved Father, Grandfather, and Great-grandfather, was called to his eternal resting place on May 6, 2022. He entered this world on September 14, 1926 in Lockhart, Texas, born to Fernando and Julia Vasquez.
He was preceded in death by his beloved wife Carolina Vasquez.
Mr. Vasquez is survived by his daughters, Irene Delgado, (Ernest), and Betty Wyatt (Michael); grandson Edward Delgado and wife Angela; grandson Thomas Delgado and wife Christina; grandson Wesley Wyatt; granddaughter Lauren Wyatt; granddaughter Amy Wyatt; grandson Bryce Wyatt; great-granddaughter Kaitlyn Delgado; great-grandson Kaleb Delgado.
Honored to serve as pallbearers will be his grandchildren.
Special thanks to Dr. Laurence, Mari, and Bertha for their excellent care and compassion through the years.
Visitation will begin at 9:00 a.m. Thursday, May 12, 2022 at DeLeon Funeral Home, recitation of the holy rosary will be at 11:30 a.m., with funeral service at 12:00 noon. Burial will follow in St. Mary's Cemetery.