Angel "A.D." Deleon Castillo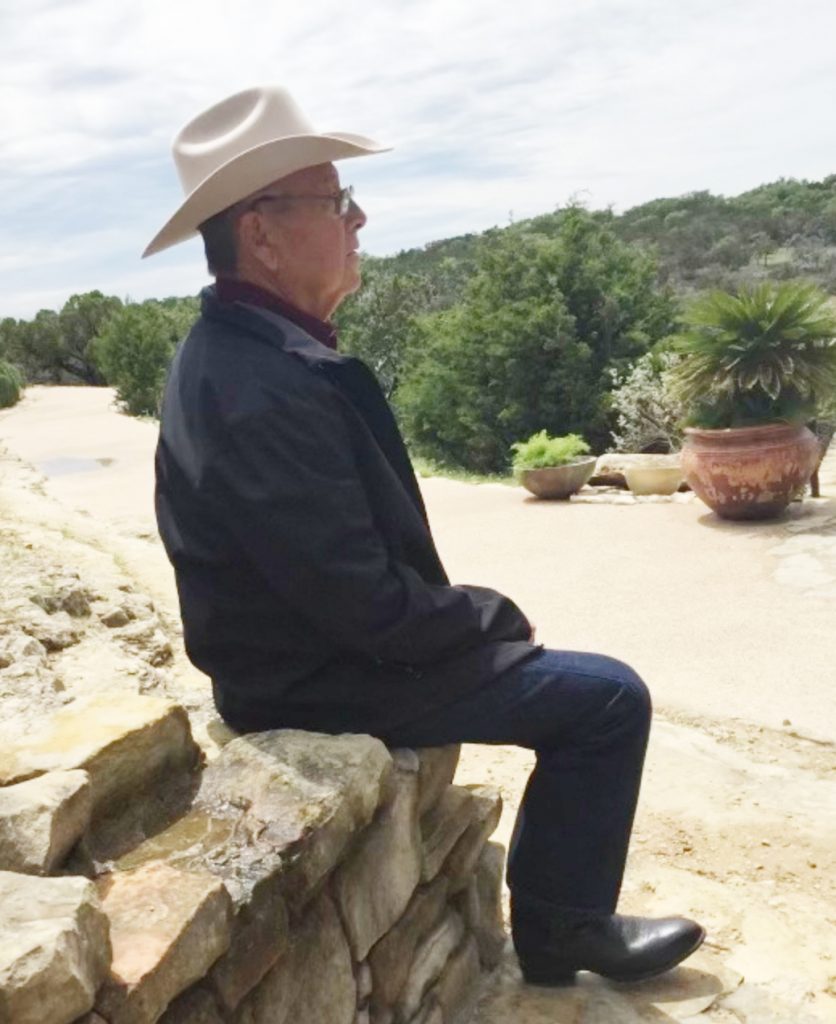 On Monday, May 9, 2022, Angel "A.D." Deleon Castillo gained his heavenly wings and went to rejoice in the Kingdom of God. He was born May 31, 1941, to Valdo Castillo Sr. & Cruz Deleon in Kyle, Texas.
He is preceded in death by his son Angel Castillo Jr, Sister Ernestina Arredondo, Father Valdo Castillo Sr, and Mother Cruz Deleon Castillo.
He is survived by his wife of 58 years, Mary Helen Lucio Castillo. They were married on June 22, 1963, and they had 7 amazing children, 19 grandchildren and 20 great grandchildren. The late Angel Castillo Jr. (Teresa, Ashley, Cody & Luke Angel), Valerie Gonzales (Paul Fabian, Jessica, Isabella, Tabitha, Kenny, Estella, Samantha, Francisco, AJ, Javier, Kai, Joshua, Rachel, Logan, Victoria, Paul, Conner, & Clarissa), Joe Castillo (Stephanie, Hector, Elijah, Isabella, Josiah, Isaiah, Kelli Jo, Cody, Caden, & Kingsley), Elizabeth Montana (Eduardo, Joseph, Heather, Jaxon, Aurora, Justin & Victoria), JoAnne Leija (Johnny, Brandi, Allan, Sienna, Melina, Titus, Hosea & John Anthony), Stephen Castillo (Kelly, Courtney, Christian, Amanda, & Emily), James Castillo (LeAnn, Allie, Hollie, James Paul, & Lindsie). He was also survived by sisters: Celia Arredondo, Maria Moreno, Josephine Ramirez, Sofia Ramos, and brother Valdo Castillo Jr.
A.D. was a hydraulic diesel mechanic for Central Texas Equipment for approximately 35 years and worked all over the country. He had a passion for rebuilding engines, tractors, and trucks. He loved to fiddle with broken machines and parts. He always made sure his family was well taken care of, fed, and having a good time. He loved spending time with his family and making new rides for his grandkids to enjoy. They especially enjoyed the tractor swing he created for them. He loved to play his guitar, fish, and hunt. A.D. was a lover of music and dancing and made sure to spin his wife around the dance floor as often as possible. He always made sure to shower her with gifts, flowers, and kisses. Mary Helen would like everyone to know what a wonderful man, husband, and loving father he was. He will be missed dearly.
The family would like to thank Compassus Hospice Nurses that provided exceptional comfort care in the last days of his life and guided the family through this difficult time.
Pallbearers: Paul Fabian Gonzales, Eduardo Montana, Joshua Gonzales, Johnny Leija, Justin Montana, Cody Parrott, Hector Nava, & Paul Alexander Gonzales
Honorary Pallbearers: John Anthony Leija & James Paul Castillo
Services will be provided by Eeds Funeral Home at St. Mary's Catholic Church on Friday May 13, 2022. Visitation from 9am-10am, Rosary at 10 am, followed by Mass at 10:30am and burial at St. Mary's Catholic Cemetery.