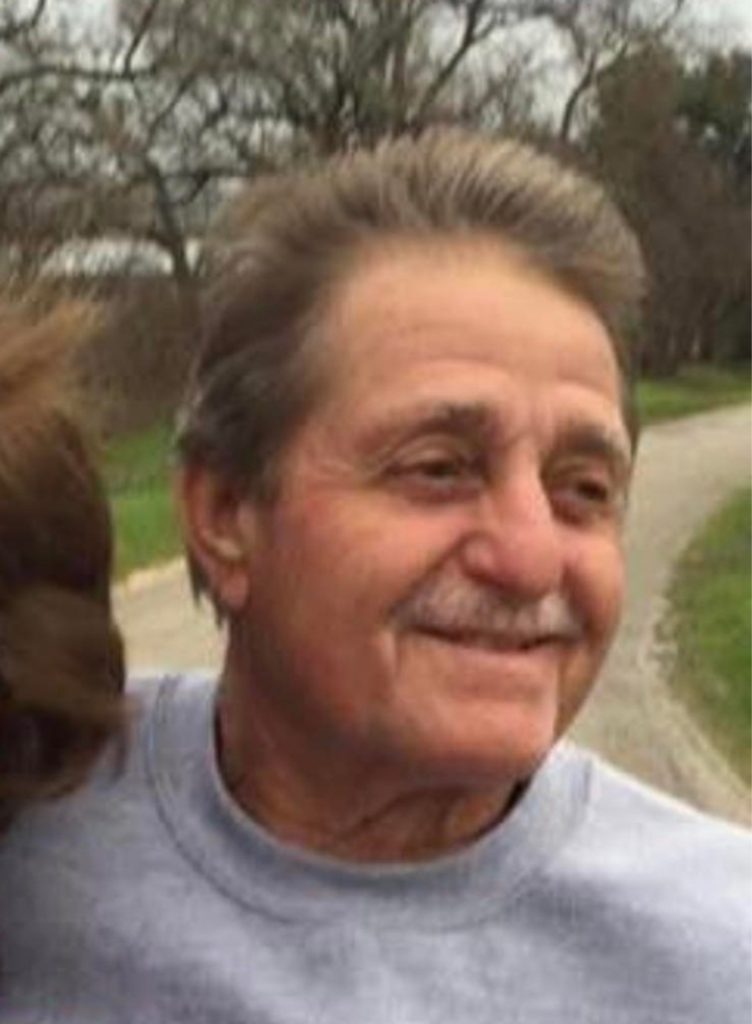 12-26-1944 – 3-8-2023
Howard Aiken, 78 of McMahan, Texas peacefully passed away Wednesday evening. Born in Luling, TX Dec. 26, 1944 to parents, Howard Oliver Aiken, Sr. and Erna Marie Otto Aiken, Howard grew up in Seguin and spent many, many days at his grandparent's farm off Seawillow Road in Lockhart. Maternal grandparents, Herbert & Mamie Otto were influential in his growth after the early death of his dad.
Howard enlisted in the U.S. Army in 1966, serving 3 years, mostly as a cook in Stuttgart, Germany. Coming home, Howard began his lifelong profession as an electrician, being a member of IBEW 520.
Survived by wife Martha Baker Aiken, daughters, Robbin Aiken-Cronch & husband Scott & Holly Aiken; stepdaughters Julie Notgrass Telsey & husband, Scott, Jill Notgrass, Jane Notgrass Broumley & husband, Steve, and Joy Notgrass Simon. Grandchildren Jessie Simon, Paris & London Broumley & Bailey Cronch. Three brothers – Herb Aiken, wife Kay, Leroy Aiken, wife Carol, and David Aiken, wife Sandra Powell Aiken. Dear cousin Douglas Boggus.
Howard moved to McMahan in 1995, becoming a loved and valuable part of the community. Many people got to know Howard as he and Louie Berry helped their friend, Roy Jeffrey in the BBQ café. Many more know him by his "Howard's Hot Sauce" and some for watching Longhorn football games together.
For the last 9 years, the "Iron Man", Howard has battled Multiple Myeloma, still working and living a great life Visitation was March 11, 2023, Saturday evening 5 to 7:30 at McCurdy Funeral Home 105 E. Pecan St., Lockhart, TX 78644. Funeral service at Bethel Primitive Baptist Church, 5544 FM 713, Lockhart, TX (McMahan) Sunday, March 12 at 2:00. https://www.bethelpbc.com/