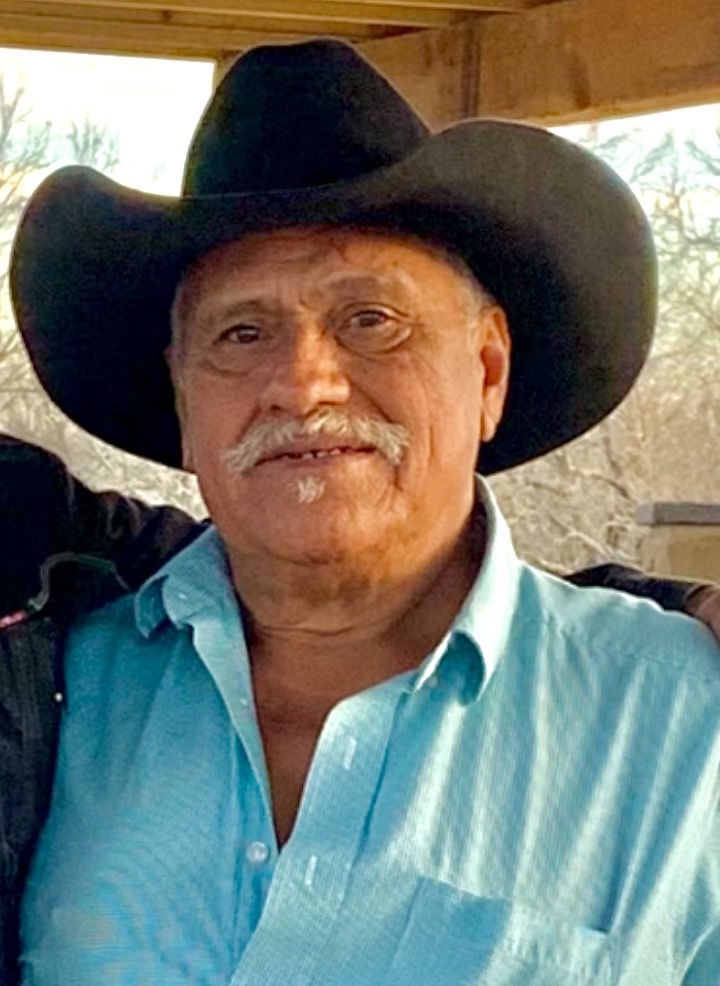 J. Sirenio Garcia Maya, 68, beloved husband, Son, Father, Grandfather, Brother, and Uncle, was called to his eternal resting place on December 10, 2022. He entered this world on August 16, 1954 in Rio Verde, San Luis Potosi, Mexico, born to Felipe Garcia and Genoveva Maya.
He was preceded in death by his wife, Carolina Cordova Garcia.
Mr. Garcia Maya is survived by his daughter Jennifer Cordova Garcia; granddaughter Alina Sueyoshi; grandson Joesph Phares; grandson Julian Phares; grandson Jordan Phares; brother Venancio Garcia Maya; sister Valentina Garcia Maya; nephew Lorenzo Gonzalez Garcia.
Visitation will be at the family residence (305 Potts Ln, Dale, Texas) to begin at 5:00 p.m. Friday, December 16, 2022. Funeral service will also be at the residence on Saturday, December 17, 2022 at Noon. Burial will follow in Assumption Cemetery.
J. Sirenio García Maya, 68, amado esposo, Hijo, Padre, Abuelo, Hermano y Tío, fue llamado a su eterno descanso el 10 de diciembre de 2022. Entró a este mundo el 16 de agosto de 1954 en Rio Verde, San Luis Potosí, México, nacido de Felipe García y Genoveva Maya.
Le precedieron en la muerte su esposa, Carolina Córdova García.
Al Sr. García Maya le sobreviven su hija Jennifer Córdova García; nieta Alina Sueyoshi; nieto Joesph Phares; nieto Julián Fares; nieto Jordán Phares; el hermano Venancio García Maya; hermana Valentina García Maya; sobrino Lorenzo González García.
El velorio será en la residencia de la familia (305 Potts Ln, Dale, Texas) y comenzará a las 5:00 p. m. Viernes 16 de diciembre de 2022. El funeral también será en la residencia el sábado 17 de diciembre de 2022 al mediodía. El entierro seguirá en el Cementerio de la Asunción.