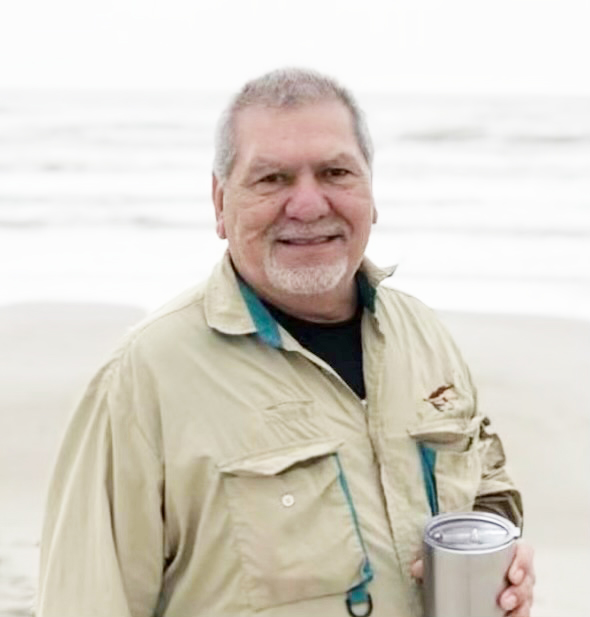 Joe A. Davilla, 68, beloved Father, Son, Brother, Grandfather, and Great-grandfather, was called to his eternal resting place on February 10, 2023. He entered this world on February 15, 1954 in Lockhart, Texas, born to Antonio and Angelita Davilla.
Mr. Davilla was preceded in death by his parents, and his brother Albert Davilla.
He is survived by his son Joseph Davilla; daughter Megan Davilla; son Carlos Daniel Martinez; Brothers, Tony, Juan, and Jesse, Sisters, Lupe, Mona, Annie, Sue, Fina, and Linda, 7 Grandchildren, Ryan, Alyssa, Jacob, Kasey, Braydon, Bella, Illiana, 2 Great-grandchildren, Amaru and Rivan.
Family will receive friends from 2:00 p.m. Friday, February 17, 2023 at DeLeon Funeral Home. The chapel will close at 5:30 p.m., with the visitation at St. Mary's Catholic Church at 6:00 p.m. Recitation of the holy rosary will be at 7:00 p.m. Friday, February 17, 2023. Funeral mass will be celebrated at 10:00 a.m. Saturday, February 18, 2023 at St. Mary's Catholic Church.
I've finished life's chores assigned to me,
So put me on a boat headed out to sea.
Please send along my fishing pole
For I've been invited to the fishin' hole.

Where every day is a day to fish,
To fill your heart with every wish.
Don't worry, or feel sad for me,
I'm fishin' with the Master of the sea.

We will miss each other for awhile,
But you will come and bring your smile.
That won't be long you will see,
Till we're together you and me.

To all of those that think of me,
Be happy as I go out to sea.
If others wonder why I'm missin'
Just tell 'em I've gone fishin'