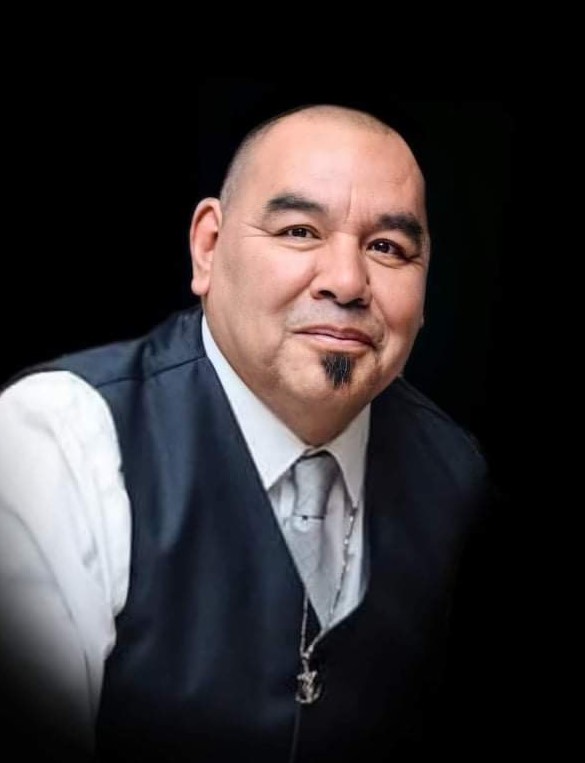 Joe Angel Galvan, 52, of Lockhart, Texas, passed peacefully to meet his maker on Wednesday, September 15th, 2021. Born and raised in Houston, Texas to Thomas Galvan and Virginia C. Galvan on November 5th, 1968. He was the third out of seven siblings.
Well, known for being a kindhearted, loving, caring, all around happy & humble man. Never held a grudge or even had a hateful bone in his body. Joe was always willing to give a helping hand wherever needed. After relocating to Lockhart, he married the love of his life, Renee Silva Galvan, and together they became a blended family. He loved being home, taking his boys swimming, throwing around the football with the kids, rolling on the flooring with the littlest grandbabies, watching Monday/Friday night wrestling and watching his favorite football team the Houston Texans. What he really did enjoy most was spending time with his family and being with all his grandbabies. Never once hesitated when his mother-in-law called needing a helping hand with something around the house. Once he relocated to Lockhart in 2007, he became employed with Lockhart Gin Company. He loved his job. The months of August to December were his favorite time of the year, cotton season! Whenever he passed by the cotton fields, he always talked about how good of a season it would be.
He is survived by his wife, Renee Silva Galvan, his sons, Bentley Jr (Paul), of Houston, Joseph and Josiah Galvan, Adam Mireles (Alyssa) and Mark Mireles, his daughters, Ashley Mireles (Martin Ibarra) and Kassie Barron (John Louis), of Lockhart. Grandfather to Devyn, Ariana, Brooklyn, Aiden, Paiton, Sariah, Henry III, Julius, and Ace. Also survived by his siblings Yvette Jimenez (David), Carlos Galvan (Mary), Ernest Pena (Patricia), Marcello Pena (Maria), Mundie Jimenez (Raymond) and Roylynn Garza (Beto); his Grandmother Janie Lopez; his mother- in -Law Augustina Silva, numerous aunts, uncles, nieces, nephews, and cousins. Preceded in death by both his parents and infant son, Isaiah Thomas Galvan. He will be greatly missed by many. It's not goodbye, see you later!
Pallbearers include Edward Jimenez, Adam Galvan, Ernest Pena Jr, Joseph Jimenez, Adam Mireles Jr., Mark Mireles, John Louis Barron, and Michael Flores. Honorary pallbearers are his sons, Bently Jr., Joseph and Josiah Galvan.
A visitation will be held on Thursday September 23, 2021, at McCurdy Funeral Home at 1PM to 8PM with a prayer service at 7PM. Funeral service will follow the next day, September 24, 2021, at 10AM also at McCurdy Funeral Home with burial to follow at Lockhart City Cemetery.