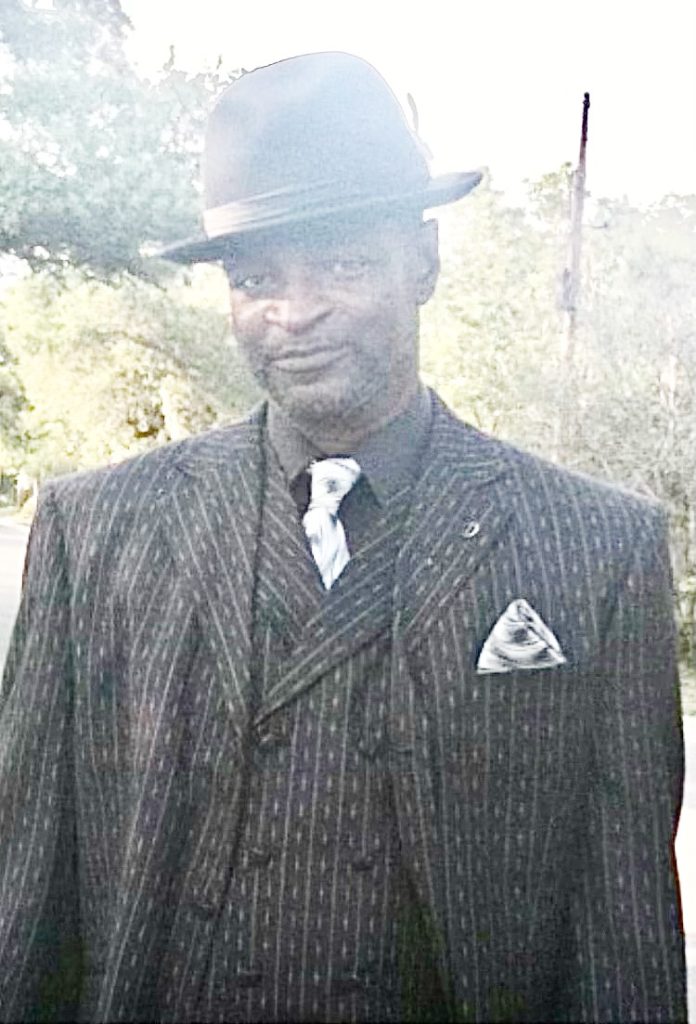 Johnnie Lee Brawley Jr., better known as "T-Bone," beloved son, brother, uncle, father, and friend, passed away on June 30, 2023. He was born on March 28, 1955, in Lockhart, Texas, to Johnnie L. Brawley Sr. and Zelma Idella Kelley Brawley.
Johnnie proclaimed his love for Christ early and received baptism at St. James A.M.E. Church in Lockhart, Texas, where he faithfully served as a member. He received his education in Caldwell County schools and proudly graduated from Lockhart High School in 1973. Following his education, Johnnie embarked on a successful career, leaving a remarkable legacy in the engineering field.
Johnnie worked at Heldenfels Enterprise Inc. in San Marcos, Texas, for many years. He then worked for Terracon Engineering Consulting in Austin, Texas, where he served as an Engineering Technician for 18 years. Throughout his career, Johnnie's commitment to excellence led him to earn numerous certificates and certifications from prestigious institutions, including Texas A&M University-Corpus Christi, The American Concrete Institute, Austin Community College District, Terracon Engineering Consulting, and The American Technical Institute. He left his fingerprint on many building and highway construction projects in the Austin area, and they are all the better for his involvement during construction.
Beyond his professional pursuits, Johnnie engaged in various hobbies and interests. Johnnie was a Prince Hall Masonic Association member of San Marcos Lodge No. 494. He was an avid sports fan, passionately cheering for his favorite teams, the San Antonio Spurs and Dallas Cowboys. Johnnie's impeccable sense of style was well-known through his extensive collection of suits, boots, and hats. He enjoyed spending time outdoors, whether landscaping or capturing moments through the lens of his camera. Johnnie loved the company of friends and family, often engaging in lively card or domino games. He also had a welding talent and built numerous barbeque pits for many.
Left to cherish his memory are his daughter, LaToya Brawley; sisters, Sharon Wilson (Clemon), Margie Franks (Marcus), Marilyn Brawley, and Barbara Jackson (Lester); brother, Harold Brawley; nieces, Kashunya Wilson, Kimberly Shepard, Atoya Brawley, Desirée Franks, Denay Franks, and Leslie Jackson; nephews, Kelvin Wilson and DeMarcus Franks; dear family friend, Homer Shaw, and a host of other relatives and friends. Johnnie was preceded in death by his parents, Johnnie Brawley Sr. and Zelma Brawley, and his sister, Sandra (Brawley) Ellison.
Johnnie's profound influence on the people around him will forever remain memorable. The lasting echoes of his unwavering integrity, dedication, and compassion will continue through the stories and memories cherished by everyone fortunate enough to have known him.
May his soul find eternal peace and his memory forever inspire us.
Services will be Wednesday, July 12, 2023, 10:00am at First Lockhart Baptist Church, 315 W. Prairie Lea St., Lockhart, Texas. Burial will follow at Lockhart City Cemetery.