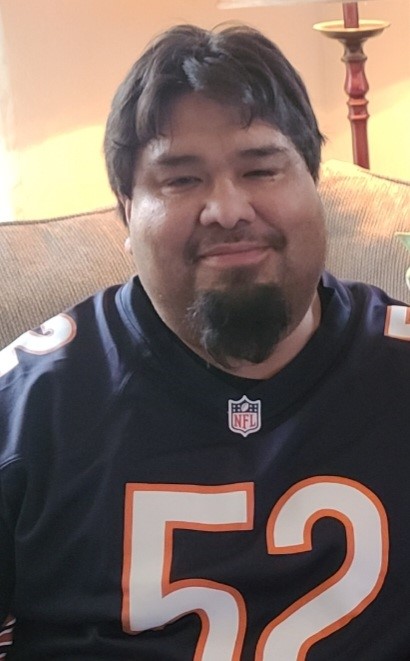 Julio "Jay "Jimenez III passed away unexpectedly at his home in Lockhart on June 2nd, 2022. Jay was born in Chicago, Illinois on March 1st, 1975, to the late Julio and Nancy Gloria Jimenez Jr.
Jay was a simple man but enjoyed many things that life had to offer. He enjoyed spending time with his wife of 29 years, Theresa, and his daughters: Meagan, Justine, and Alexandria. He loved eating sandwiches. His favorite hobbies were fishing, listening to classic rock, going to concerts, bar-b-quing, watching documentaries, and working on his 1972 Nova. The one thing he enjoyed the most was spending almost every day with his Grandson, Lincoln Jay.
Jay is survived by his wife Theresa Quintanilla Jimenez; three daughters: Meagan Ashley Jimenez, Justine Marie Jimenez, and Alexandria Lydia Jimenez, a brother, Silvester Sanchez and his wife Lonnie Sanchez; a sister, Laura Jimenez-Hendrix and husband Eric Hendrix; Grandson, Lincoln Jay Rocha; numerous nieces, nephews and other extended family members.
A rosary and Memorial Mass will be held in his honor on Saturday June 18, 2022, at St. Mary's Catholic Church. The Rosary will start at 9:30am, and the Mass will follow at 10:00am. A reception will be held at the Parish Hall adjacent to St. Mary's.