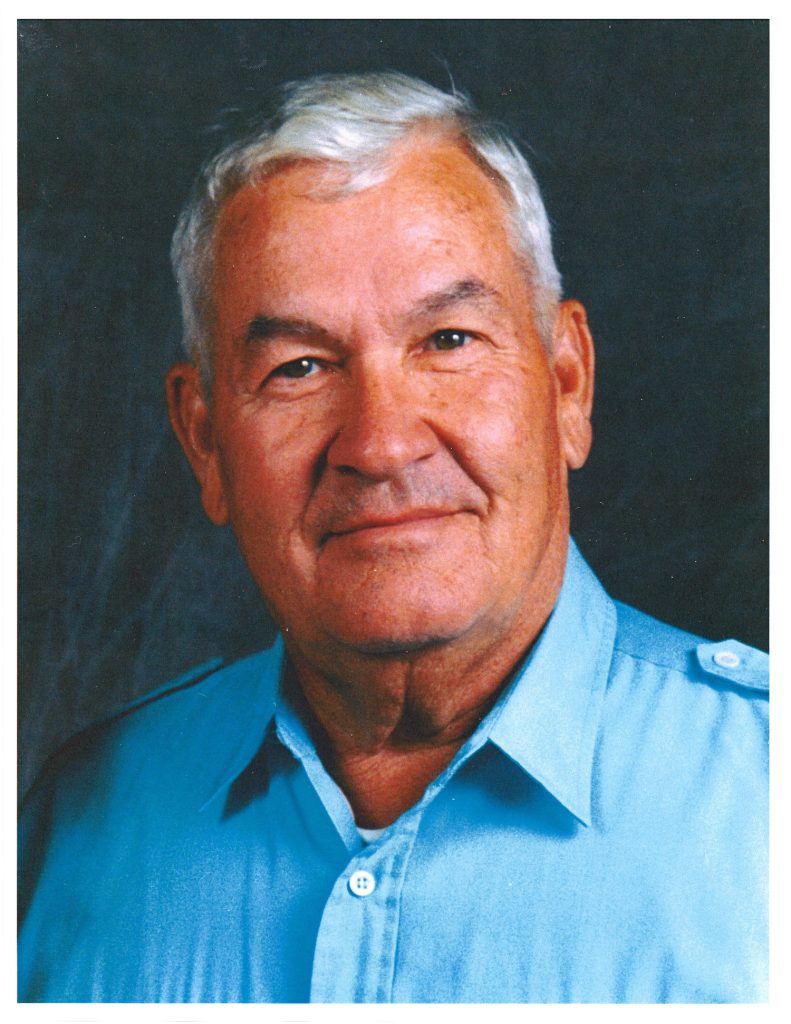 Kenneth Byrd Whittemore, 92, passed away in Bryan, TX, April 10, 2023. He was born to the late Benjamin Byrd and Naomi Harvey Whittemore on June 26, 1930, in Red Bank, TN. After graduating high school and college, Kenneth enlisted in the Air Force and was accepted into the single-engine jet pilot program. While training at the Laredo Air Force Base, he met the love of his life, Loraine Brooks. The two were married Oct. 17, 1953, and began their life together. During the 1950's the couple welcomed sons John Michael, David Mark, and Paul Stewart, and a daughter, Karen Marie, who died as a newborn. In 1960, Kenneth volunteered for, and received intense training for, the Strategic Air Command, assigned as a co-pilot of the B-52B Bomber. During the height of the Cold War, he frequently flew Nuclear Alert Missions, carrying thermonuclear weapons for 22 hr. missions across the North American Continent. In 1963, he was promoted to B-52 Aircraft Commander in the SAC. By 1965, Kenneth was serving in the Viet Nam War, flying the supersonic, single-seat F105D Thunderchief Fighter. In two years', time, he had flown over 100 missions, all but 4 over North Viet Nam. In recognition of his valorous service, Kenneth was awarded the Distinguished Flying Cross and eleven Air Medals. In 1972, Lt. Colonel Whittemore retired as Chief of Safety at Laredo AFB. As a pilot, Kenneth flew the AT-6, T-28, T-33, F-86D, C-123, RF-101, F105D, and T-38. Following retirement from the Air Force, Kenneth managed the Lockhart Chamber of Commerce, was instrumental in the creation of Chisolm Trail Roundup, and worked with the Caldwell Co. Appraisal District. In 1977, he earned a BA degree in Applied Arts and Sciences from SWTSU, and in 1980, he completed an electronic tech course at Texas A&M. Kenneth was also active in the Scottish Rite and Ben Hur Shrine, performing as Birdie the Clown. Kenneth always credited God for his long, productive, and good life.
Kenneth was preceded in death by his parents, his brother Michael Allen, his daughter Karen Marie, and his beloved wife of 69 years, Loraine. He is survived by son John Michael and Blanche Whittemore of Bryan, TX, son David Whittemore of Abilene, TX, son Paul and Stephanie Whittemore of Lewisville, TX, brother Eugene Whittemore of Sepulveda, CA, and stepbrother William Hixson of Chattanooga, TN. Kenneth is also survived by 10 grandchildren: Chris Whittemore, Wendy Anderson, Steven Whittemore, Joanie Whittemore, Kate Whittemore, Katherine Whittaker, Christina Baker, Sofia Whittemore, Kyle Whittemore, Ethan Whittemore, and 10 great-grandchildren.
The Whittemore Family will receive friends at 1:30 PM until the funeral service begins at 2PM at McCurdy Funeral Home in Lockhart, on Saturday, April 22, 2023, with burial to follow at Memory Lawn Memorial Park.