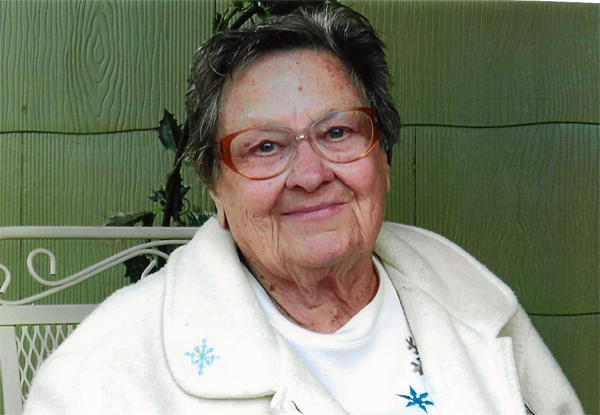 March 13, 1932 – March 16, 2023
Martha Jean Cook Weeks was born March 13, 1932, to Elbert Rue Cook and Ruthie Alberta Lutz Cook in Davy, Texas. She went to her Heavenly home on March 16, 2023. She was married to Wilber H. Weeks on June 3, 1956.
Jean was proceeded in death by her beloved husband of 50 years, Wilber Weeks ; her father and mother; one brother Jerald Norman Cook; six sisters, Velma Shropshire, Joyce Young, Loris Cook, Dorene Stewart, Ora Lee Greenstreet and Wanda Barnes. She was the last of her generation.
Jean is survived by her daughter Debbie Moses and husband Eddie; her son Dale Weeks; grandchildren Josh Cox, Mikey Cox, Allen Weeks, Lee Vi Moses and wife Beth; great-grandchildren Ashlyn, Stratton, Cassidy, Conner, Jo Lee and Luke.
Jean loved her family dearly and was a lifetime animal lover. Jean was very creative and enjoyed wood crafting, sewing, knitting and crocheting and quilting. She was a talented cook and because of her loving and giving nature, she cooked and delivered meals for twenty years to the homebound. She loved working in her yard and always had beautiful flowers especially zinnias. We release her to the arms of Jesus; her work on earth is done.
Graveside services were at Luling City Cemetery on Monday, March 20, 2023. Memorial contributions may be made to Central Baptist Church, 515 S. Magnolia, Luling, Texas 78648 or Luling Animal Welfare Society, 1800 E. Pierce, Luling, Texas 78648. Arrangements are under the direction of Thomason Funeral Home, 2220 S Colorado St, Lockhart, TX 78644. For more information and to sign the online registry, please visit thomasonfuneralhome.com.